Spencer Foreman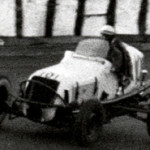 Spencer Foreman from Detroit began his racing career in the 1930's in Southeastern Michigan and continued driving racecars for three decades. He always helped the other drivers, and was loved by the fans. He was one of the first black men to participate in motor sports in Michigan and was accepted by the other drivers. The promoters could always count on him to be there.
Over the years he raced at Motor City Speedway, Partington's Pastures, Port Huron, Adrian, Flat Rock, Jackson, and even Windsor, Ontario. He was a charter member of the MMFRA.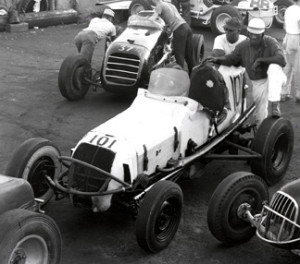 He was an innovator and a pioneer as he drove one of the earliest roadsters. His white Ford roadster with the black number 101 on it was a familiar site at the tracks in southeast Michigan. He ran a somewhat ragtag operation as he built, drove, and maintained the car himself but when he won a feature race at Motor City Speedway it was equal to winning the Indianapolis 500 for others. His tenacity and love for the sport made him a true champion.
This tall, quiet, shy man always had a smile on his face and was known as a "Racer's Racer" and was a friend to all. He was always willing to help and asked nothing in return.
Spencer Foreman was a gentleman and a true friend to auto racing.