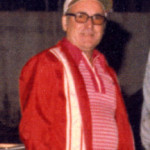 Lewis "Louie" Freeburn was involved with auto racing for over 40 years. First as a car owner, then as a track operator and finally by providing a special service to paved auto racing tracks.
As a car owner he had Dick Margo, Larry Zimmerman and his brother Eugene as drivers.
Freeburn is best known for being the promoter of Butler Motor Speedway in Quincy for nearly 25 years. In 1957 Louie, along with his brother and father Virgil, bought the 3/8 mile dirt track from Louis Heyward, who had built the track in 1952. Butler was a dying track when they took it over, and they proceeded to turn it around and into one of the most successful short tracks in Michigan.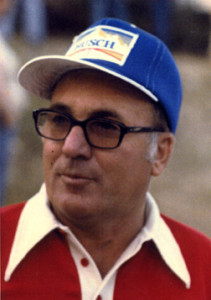 When they purchased the track they increased the seating capacity. Butler's average attendance under Louie's direction was about 2,500 fans every week, with holidays and special events filling the stands. Butler's unusually steep stands were constructed by Louie, who being short, built them steep so he could see the complete track without having to look though the heads of the fans in front of him.
Louie Freeburn ran the track until selling it to its present owner Jim Halbeisen in 1980. Freeburn also bought Indiana's South Bend Motor Speedway in 1971 and ran the 1/4 mile paved oval until selling it in 1981.
Louie Freeburn owned Freeburn Track Grinding Service until his death in early 1995. He started it in 1978 when he designed and built a machine to grind the rough South Bend track smoother in order to make it a two groove track again. Since that time he had traveled the country with his machine in order to grind other problem asphalt tracks smooth of bumps and rough surfaces. His son Charlie carries on his business.