Paul Gentilozzi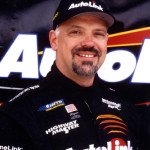 Paul Gentilozzi, a racing veteran from Lansing, wears many hats. He is not only an accomplished driver, but also owner of Rocketsports Racing and owns a commercial real estate development company, Gentilozzi Real Estate. Paul is married to wife Debbie, and has two sons.
Paul, who began his racing career in high school, started as a drag racer, winning three national records along the way.
He switched to the Sports Car Club of America (SCCA) in the mid 1980's, conquering many road racing courses. Success has followed the Gentilozzi name, be it in real estate or the motorsports business.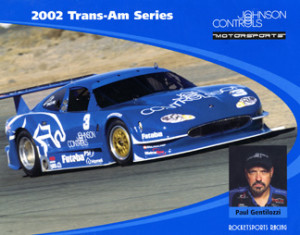 In 1988, Paul gave Oldsmobile it's first SCCA Trans-Am win at Long Beach.
Paul had three International Motor Sports Association (IMSA) GTS wins, one pole, and finished second in the final points. One of those wins was in the 12 hours of Sebring in the GTS Class.
The following year, Paul brought Oldsmobile the IMSA GTS Manufacturers Title, including two IMCA GTS wins at Road America and Miami, along with capturing the pole at Daytona.
In 1994 Paul won the 24 hours of Daytona, and came in third in class at the 24 hours of LeMans.
In 1996, Paul scored one win and five top-5 finishes and 7 top-ten finishes in SCCA Trans-Am. In 1997 Paul scored five top-three and eight top-five finishes, and finished sixth in Trans-Am points.
Along the way Paul has amassed seven IMSA and nine Trans-Am wins. Paul Gentilozzi all but dominated the Trans Am series in 1998 setting fast time nine times and winning seven events to go on to take his first Trans-Am championship.