Chris White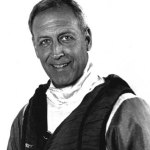 During his driving career Chris White lived in the Jackson area. Most of his boat racing was done out of his father's Mercury Outboard dealership in Michigan Center. Chris currently resides in Clark Lake. Chris is a second generation driver. His father Chuck, raced from the early 1930's to the late 1960's. Chuck was inducted into the Michigan Motor Sports Hall of Fame in 1989.
Chris began racing boats in 1956, when he was 12 years old. He continued racing boats until 1985. Chris was the State High Point Champion at 13 years old. He was the youngest boat racing champion ever, at that time anyway. Some of his other accomplishments behind the wheel of a racing boat include:
1962 National Marathon High Point Class A Stock
1963 National Marathon High Point Class B Stock
1973 National Marathon High Point 25 Stock
1973 National Marathon Champion 25 Stock
1978 National Closed Course Champion 25 Modified
1978 National High Point Champion 25 Modified
1979 National Closed Course Champion 25 Modified
1979 National High Point Champion 25 Modified
1980 National Closed Course Champion B Stock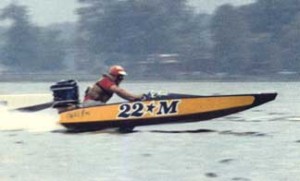 He also set two UIM World Closed Course Records in the 25 Modified class. His first record was on May 7, 1977 and the next in August of 1981. Chris was the 1973 Mid-America Cup Series Champion (High Point total in four selected events each year). Both Chris and his father were inducted into the Outboard Racing Hall of Fame in 1978.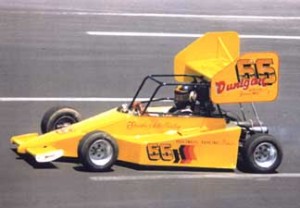 Chris also raced Formula Indy Cars (Mini-Champs) from 1982 through 1988. He had about ten feature wins in that division. His biggest Mini-Champ win was the 1988 Ron Keech Memorial at Kalamazoo Speedway. Chris also raced snowmobiles from 1969 through 1976. He worked at Ski-Doo as Race Director for the Michigan, Ohio, Indiana, and West Virginia region in 1970 and 1971, with 20 men and 4 women racing for him during this period. Under his direction, the team won every major race in the region. With the exception of ATV Ice Racing, at local snow carnivals, he hasn't raced since 1988. Since quitting as an active driver, he has been working with the National Sprint Car Hall of Fame. Chris has been asked to serve on their membership committee for 1996. He also worked from 1986 through 1995 as a part time crew member on various Winston Cup, Busch Grand National and ARCA race teams.