Bill Tyler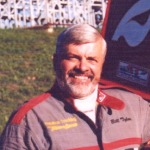 Bill Tyler of Parma has accomplished much in his over 30 years of racing competition. He has five career championships to add to his many years of racing, and over 70 feature wins in Sprint Cars. He has raced in the Auto Value Super Sprints, SOD Sprints, USAC Sprints, Super Modifieds and Late Model classes. He has ran the "Little 500" four times, placing 5th, 3rd, 2nd, and 3rd.
Bill started his career in 1974 and won the "Sportsmen of the Year" award. The next year he won his first feature event. The following year he won features in both Sprint Cars and Late Models. In 1977 he won several features at Butler and set a track record at Baer Field Raceway in Indiana.
Then in 1978 he won the TRI-Sac Point Championship. The next year he won all of the TRI-Sac dirt track features, and then ran USAC for their last six races of 1979. He finished 15th in the 1980 USAC Silver Crown championship after only running in four Silver Crown events. He continued to run USAC, SOD and World of Outlaws through the early 1980's.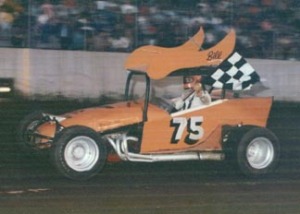 His first track championship came in 1983 at Butler Motor Speedway. He finished 2nd in final points at the dirt track at Martin US 131 Dragway. He finished 5th in his rookie start in the "Little 500" at Anderson Speedway in 1986. He was a top runner in both SOD and USAC during that period and finished 2nd in the "Little 500" in 1988. He set track records at Avilla and Michigan Ideal Speedway in 1989. In 1993 he won 12 Sprint Car features and set track records at Baer Field, Plymouth, Avilla and Dixie while finishing second in the final SOD points. The next year he won three features and finished 3rd in SOD points.
Bill's second championship came in 1995 with the Sprints on Dirt series. The series ran on pavement and dirt at that time. Bill had not only proven that he could run with the divisions close to home, but proved he could also win in the United States Auto Club (USAC). Bill capped off a great year by winning the USAC sanctioned Sammy Session Memorial race at Winchester Speedway in Indiana.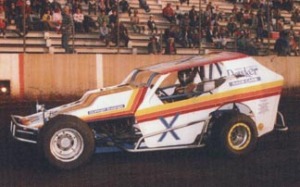 The driver and owners of SOD then went on to form their own race series, known as the Auto Value Super Sprints. This series also ran on pavement and dirt. Bill won the 1996 AVSS Championship in their first year. For the 1997 season the series was split into a dirt segment and a pavement segment with an overall championship. Bill won all three. In 1998 the series had a separate dirt division and a pavement division. Again Bill won both of these divisions.
Bill has raced at 72 different tracks in 11 states.
He was invited to Johannesburg, South Africa to race in a three-week series that was put on by some of the South African tracks. He picked up a few wins while he was in South Africa.
One of the highlights in Bill's racing career came in 1981, when he was asked to race at the Pocono Int'l Speedway with the Indy Cars. He drove a Silver Crown car against the fleet rear-engined cars.
This is just a few of Bill Tyler's accomplishments. He has devoted to live to his racing career and family.