Leroy Throop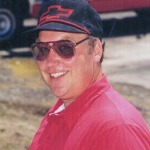 LeRoy Throop, from Coopersville, has been a successful American Speed Association (ASA) owner and a respected member of the racing community. LeRoy started his racing involvement in 1972 and continued until 2001. His credible list of drivers include: Jim Dyke, Jeff Bloom, Bob Sensiba, Butch Miller, David Sensiba, Glenn Allen, Jr., Bob Senneker, Johnny Benson, Jr. and the late Adam Petty. He has been a partner in racing with Carl Hartman, and Ray and Diane DeWitt. He also has had a long-standing personal relationship with George Lane of Lane Automotive, and Ray Baker of Ray Baker Engines. Some of his former crew members that now enjoy success in the NASCAR Winston Cup circuit include Kevin Hamlin, Scott Diehl, Dan Gibbs, and Bill Byrne.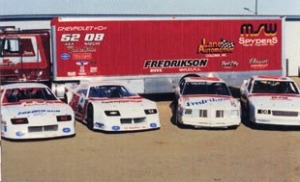 LeRoy began his racing career owning a Chevelle that Jim Dyke drove at Berlin Raceway. They raced that car and later a Plymouth Baracuda at Berlin, Hartford and Kalamazoo. They won some heat races and one feature. Their best finish in points was in 1978 when they finished 4th. In 1979 and 1980, Bob Sensiba was his driver and they won at Berlin twice and finished 8th in points. They raced in ASA and had 2nd place finishes at Cincinnati, Berlin and Hartford.
Butch Miller took over the ride in 1982. He finished 4th in ASA points that year, with nine top fives. The following year Miller drove LeRoy's car to two ASA wins, 11 top fives and ended the year third in points. The following year, the team finished 8th in points. Then in 1985 they finished second in ASA points with four wins, including the race on the two-mile Michigan International Speedway. They also were 5th in the final ARTGO points with two wins.
Miller took the Throop car to 3rd in points in ASA in 1986 with five wins. They also finished second in ARTGO points with 10 feature wins in 14 starts. Butch also won a NASCAR Busch Grand National race at the Indianapolis Raceway Park that year.