Mace Thomas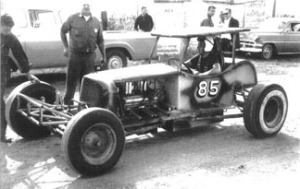 Mace Thomas was born on June 3, 1926, and lives in Hastings with his wife Helen. They have 4 daughters 2 sons and 10 grand children.
Mace got involved in racing in 1953 when he worked on his brother Owens car. Then in 1955 he bought the car and put Gordon Johncock in the drivers seat. They went on to win several championships and features until 1964 when he sold the car. Mace helped Gordy get his first ride in USAC sprint car and then USAC championship cars. Also championship dirt cars and worked with them for some time. Mace worked for Federal Engineering, Grant King and Usona Purcell and still works on champ cars all during the month of May.
In 1968 he started building the Mini-Champ race cars and formed a club called North American Mini-Champ Racing Association. The last few years the Mini-Champ car building has gotten too big for one person to handle so his oldest son Jim went into business with him while his younger son Jack drives one of the cars for them.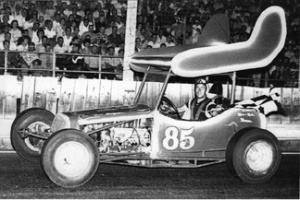 Mace has done a lot for racing by helping many, many people get started in racing and keeping them going. He is always lending someone a truck or trailer to get someone to the track. Mace is a racer in every sense of the word.
Mace Thomas died on November 3, 2015 at the age of 89. (1926 - 2015)