Dutch Taylor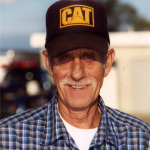 Dutch Taylor started driving super late models in 1964 at Jackson Motor Speedway. He became interested in racing as a child back in the 50's. Dutch has raced at Michigan Ideal Speedway, Jackson, Owosso Butler, Manchester, Spartan, Crystal, Ionia, I-96, Galesburg, Kalamazoo, Mt Pleasant, Mt Clemens, and in Ohio, Oakshade, Bryan, and Fremont. In Indiana, he has raced at Avilla, and Angola Speedway.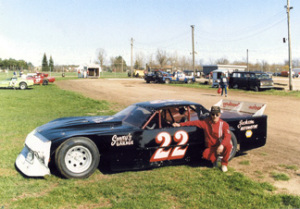 Dutch has won numerous, Dashes, Heats, Australian Pursuits, and Features. Dutch and Ron Sargeant were racing partners in the 60's for nine years, one year with E.J. Faley, one year drove for Don Schafer, and one year with Art Everts in a 1958 Ford convertible. Dutch says his most memorable time was at Jackson Motor speedway when Sonny McHenry set fast time Dutch was second, Sonny won the dash and Dutch got second. Sonny won the heat and Dutch finished second, Dutch won the Australian pursuit and Sonny finished second, Sonny won the feature, Dutch second! Dutch & Sonny still have a close friendship and have coffee every day together. In 1967 Dutch finished second in points to Don Snider at Jackson Motor Speedway and ended his racing career by finishing fourth in points at Spartan in 1993.
Dutch was born Jan 10, 1941 in Jackson, Michigan. He has been married to his wife Diane for 43 years and has four children, Debra, Tonya, Duane, Melvin, Jr. and has nine grand children. Dutch is a retired heavy equipment operator. He worked for 41 years for the Operating engineers, loyal 324. Dutch is still involved in racing as a car owner of a Port City Super Late Model #22 that his son Lee Taylor drives. In their first year in the late models, they had a perfect attendance at Spartan Speedway. Lee won rookie of the year, and finished seventh in points one point out of sixth. Dutch also is a past owner of two MMA open wheel modifieds. His son Lee Taylor has driven for him for six years. Their achievements in the mod class, are second in points, winning a championship, and a third in points their last year in the mods. Dutch is still a car owner, mechanic, and an engine builder for Lee.