Randy Sweet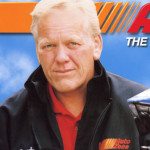 Born in 1946, Randy Sweet started racing in 1963. In the late 1960's Randy drove supermodifieds and continued to develop and build his own cars. Randy was inducted into the Michigan Motor Sports Hall of Fame in 1997.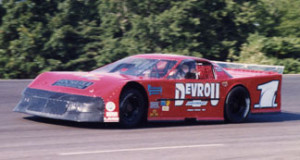 In the 1970's Randy drove cars for Glenn Miniat and Harry Obie. In 1978 Randy set a record for the world's fastest half-mile at Winchester Speedway in Indiana. He was featured on the cover of Stock Car Racing Magazine. That same year he also began manufacturing race car products that had been tested and proven on his race cars.
Sweet has won the late model championship at Berlin Raceway in 1975, '94, '95, '99. In 1992 Randy broke records on every track he raced on and won 19 of 22 features that year.
Randy was determined to prove a theory of aerodynamics which he felt would allow a racer to perform far beyond ordinary stock cars, even on heavier cars. In 1982 he took a 2,200 pound stock car and built a plastic wall down the left side and applied other aerodynamic features to the system. Sweet set a record of 14.01 seconds for a half-mile track and was again featured on the cover of Stock Car Racing Magazine.
In the 2000's Randy started running the supermodifieds again.
Randy Sweet was born on December 24, 1946 and passed away on November 8, 2019.