Bob Studt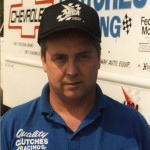 Bob Studt, a mechanic for Central Transport, is a serious stock car veteran. 1996 marked his 30th year in racing. For the past 20 years, Bob has resided in Dearborn Heights with his wife, Margo, and their six children.
In 1965, when Bob was 18 years old, he was employed at a service station in Taylor. He was given the choice of staying to pump gas or operate the tow vehicle out at Flat Rock Speedway. He chose the latter and thus began his interest in stock car racing.
In 1971 he tasted victory for the very first time with the Figure Eight Division Championship at Toledo Speedway. That was followed by three more championships in 1972, 1973 and 1974.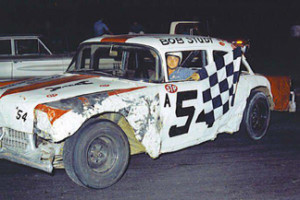 He also holds the records for the most features wins at Flat Rock with 69 career victories. In 1986, he also won the championship in the Street Stock Division. He is the only driver to win two championships in the same years at Flat Rock in two different divisions. In 1980 and 1985 he won the Street Stock Nationals.
At Spartan Speedway in Lansing, he also has won three more championships in the Figure Eight Division. Those being in the years 1978, 1984 and 1985.
In 1989, Bob was awarded first place in the newly formed ARCA/Quality Clutches Series.
Throughout his long career, Bob Studt has always taken the time to meet with his fans, sign autographs, and promote racing. Once a year he displays his car at the Scoutarama and also donates trophies and time at the Pinewood Derby. He also helps other drivers with advice, tools, parts, and whatever else they may need. And though it all, he remains humble.