Rick Stout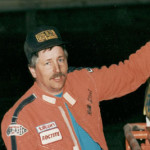 As the only driver in Michigan history to capture an IMCA Modified National Championship, Rick Stout learned at an early age his true passion was circle track auto racing. Rick's interest was spawned by his father Al Stout who competed in Super-Stocks in the 1960's. Even though Rick had a strong interest in the sport, he stayed on the sidelines until 1976 when at the age of 19 he decided to slide behind the wheel of a Street Stock at Crystal Motor Speedway.
After competing in 6 events that season, Rick chose instead to spend Saturday's at the Speedway driving the wrecker. In 1982 Rick decided to take to the track again and he never looked back. Over the span of three decades Rick has been able to achieve astounding success; winning (170) Modified features ((150) IMCA Sanctioned), (62) Pro-Stock A-Mains, and (7) Late Model events. Some of his notable accomplishments include:
5 Pro-Stock Division Championships – 1984 & 1985 (I-96 Speedway), 1989 (Owosso Speedway-Friday, Crystal Motor Speedway-Saturday, Owosso Speedway-Sunday).
15 IMCA Modified Division Track Championships – 1991, 1992, 1994, 1995, 1996, 1997, 2003, 2004 (I-96 Speedway), 1991, 1992, 2004 (Crystal Motor Speedway), 1995 & 1996 (Hartford Speedway), 1995 (Hartford Speedway-Sunday Series), 2004 (Lions Club Wed. series at CMS).
1 Late Model Division Championship – 2007 (Crystal Motor Speedway).
3 IMCA Modified State Championships – 1995, 1996, 2004.
1 IMCA Modified National Championship – 1995
5 Top-10 IMCA Modified National Points finishes – 1991 (3rd), 1992 (8th), 1995 (1st), 1996 (2nd), 2004 (6th).
IMCA Nationals @ Boone Speedway (IA) "Hard Charger" award winner – 1996.
Great Lakes Nationals @ Crystal Motor Speedway (MI) Modified division race winner – 1999.
Rolling Thunder @ Thunderbird Racepark (MI) Modified division race winner – 2007.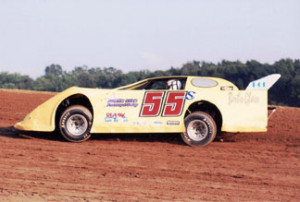 Rick has captured a total of 239 feature victories since his inaugural season in 1982 at the following dirt and asphalt racing facilities (listed in order of number of victories) up to 2008: I-96 Speedway-MI (91), Crystal Motor Speedway-MI (81), Hartford Speedway-MI (29), Owosso Speedway-MI (15), Mt. Pleasant Speedway-MI (7), Merritt Speedway-MI (3), Southern Raceway, FL (2), Benton Co. Speedway-IN (2), Spartan Speedway-MI (1), Thunderbird Racepark-MI (1), Auburndale Motor Speedway- FL (1), Twin Cities Speedway-IN (1), Indianapolis Raceway Park-IN (1), Michigan Ideal Speedway-MI (1), East Bay Raceway Park-FL (1), Cherry Speedway-MI (1), and Limaland Motorsports Park-OH (1).
He has competed at 54 different racing facilities in 8 states during his career At the conclusion of the 2004 season Rick decided to retire his familiar #410 from full-time racing competition so that he and his wife Kathy could spend more time with their two grown children; Jerrod and Mandy as well as their four grandchildren. Even though Rick is no longer committed to competing 2-3 nights a week, he is still never very far from the rumble of race engines. In 2005 he and Kathy drove the push truck at Crystal Motor Speedway, and in 2006 and 2007 he drove Roger Wing's (2004 MMSHoF inductee) back-up car Saturday nights at CMS, capturing the 2007 championship. Rick was born on September 9, 1956.