Artie Sommers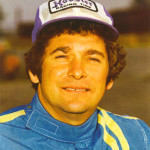 When you talk about versatile late model drivers from Michigan there was nobody better than Artie Sommers. This tenacious driver was equally adept on both dirt and asphalt racing surfaces throughout his long illustrious career, winning over 200 feature races and multiple track championships all over the Midwest and Canada.
Sommers started his career by driving for his father Cliff Sommers in 1963 on the interior dirt 1/4 mile oval at the now defunct Mt. Clemens Racetrack. Success came early for Artie at the young age of twenty-one by winning the double "O" and Sportsman championships in 1965 driving the 7-11 car which was the same number his father Cliff campaigned. Sommers continued to hone his dirt racing skills throughout the 1960's capturing the 1968 Super Stock Championship at Mt.Clemens.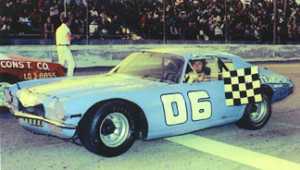 As the 1970's set in Sommers was the man to beat on dirt in Michigan. He drove successfully for different car owners Joe Cancel and Jim LaMay during this period while receiving sponsorship support from Jim Lammy. Lammy with Modern Transport continued to support Artie for many years. The 1971 season would be one for record books as Sommers won races all over at such notable tracks as the famed Eldora and Pennsboro Speedways, along with Dixie, Clarke's, Mt.Clemens and across the border at Checkered Flag in Ontario Canada. At season's end Sommers had piled up the feature wins and hardware for capturing not one but and incredible four track championships at Mt.Clemens, Clarkes, Auto City and Dixie!
The following year Sommers continued his torrid winning pace capturing over 20 wins. At seasons end the Mt. Clemens Racetrack would be paved and from 1973 on Sommers changed his focus to primarily pavement racing. The racing in the mid-1970's was good, as Sommers campaigned regularly on the ARCA circuit of Mt.Clemens, Flat Rock and Toledo winning at all venues. Sommers drove for Bob Geese and Stan Yee in the legendary #33. Along with running the local tracks with Yee, the two traveled south competing in what is now the NASCAR Busch series at Martinsville, Nashville Fairgrounds and Bristol. Although the stint with Yee was brief it produced some wins and an impressive 2nd place showing in the prestigious 1975 version of the Dri-Power-400 at Winchester Speedway. After the 1976 season, Sommers took a long hiatus from racing to support his young son Jay's motorcycle endeavors.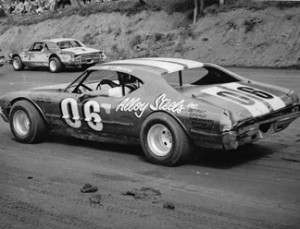 Sommers returned to full-time racing in the early 1980's like he had never left. Artie now chauffeuring his own equipment, a Junior Hanley car with what would be the familiar maroon #10 was an intimidating force to be reckoned with at any oval. He competed on a regular basis at Mt.Clemens, Checkered Flag and Toledo while chasing high dollar invitational events all over. He captured his final track title in 1983 at Mt.Clemens along with 16 season wins. Throughout the 1980's Artie went on to capture big wins in the McKerlie Millen 200 at Delaware, Ont., Ohio State 500, F.A.S.T. 100 and multiple wins in prestigious annual Cavalcade at the Sandusky Speedway, OH., Mayor Gold Cup 200, several 100 lap features and ICEMAN Series wins at the Toledo Speedway.
Sommers wound down his career in the 1990's but still had the stuff to compete after a long lay-off as he jumped into a ride at the tradition rich annual Glass City 200 at the Toledo Speedway in 2004. Sommers came back from an untimely early flat tire which lost a lap to score a respectable finish in the star studded field.
With his fantastic career now behind him Sommers will long be remembered for his determined, hard charging driving style which he displayed each time he strapped behind the wheel of race car.