Bob "Butch" Snyder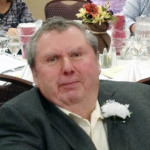 Bob Snyder (or "Butch" as his family calls him) was born in Kalamazoo on February 8, 1937 and has lived in Michigan all of his life. Little did Bob realize at the age of nine that his experience when he grandfather, a chief engineer, took him (his only grandson) to the Fort Wayne International Harvester Company to check on a problem, would help shape his auto racing future in Michigan. Bob loved everything with moving parts that could be disassembled and put back together. This appeared to be the beginning of his interest in mechanics. During Bob's junior year at Portage Central High School, a motor club was organized for the boys. There were fifteen members in that first motor club. One of the highlights of the club was a trip to the Chicago Auto Show. The club was also beneficial in curtailing street racing and reckless driving. The wholehearted interest in mechanical engineering was discovered and shared by Bob and the other young men.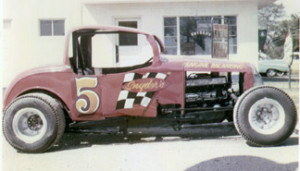 While in high school Bob would go to Bill Bremer's garage, where he would work on cars. Bill would also take Bob to the races. It was in those early years of going to the track, that Bob developed a passion for racing and racecars. After graduating from high school, Bob began working as a mechanic at Bremer's garage. One year later, in 1956 Bob built and owned his first racecar, a Cadillac powered super modified, which was driven by Jim Born. Bob's car won more that 100 feature events at racetracks throughout Michigan and Ohio from 1956 through 1960. In late 1960 the car was destroyed in an accident at Kalamazoo Speedway.
The following year Bob built a new Buick-powered supermodified driven by Chuck Neale. The car lapped the entire field in one race in Toledo. That car was destroyed half way through the 1962 season, again at Kalazamoo. He then built a stock car, and Don Skippers drove the car first with Bob Carnes taking over the driving in late 1962. In 1963 Bob bought and operated Snyder's Service Station in Portage. Bob expanded his engine building business to include machine work and engine balancing for other racers. During the summer of 1965, Bob bought another super modified, which was driven by Carnes. They raced at various tracks and ventured as far away as Heidelberg Raceway in Pittsburgh, PA. They won the Hartford 100 lap season championship and also won the 75-lap Carter-Nelson Memorial in Flint. He built another new Buick-powered super modified in 1966. Again they raced at numerous tracks. This car set fast times at Eldora Speedway and won several races and honors at the other tracks.
Snyder also built and owned a semi-late model Chevy powered stock car driven by Carnes. This car won five of seven MARC Times Invitationals plus 25 other feature events. This was one of their best years in racing and they also won the track championship at Hartford. The next year a new car took them to the track championship at Jackson Motor speedway. That year Snyder sold his service station and was hired by the Upjohn Company in the machine maintenance department. However, he continued building race engines in his shop at home. He remained close and involved with racing by building winning race engines.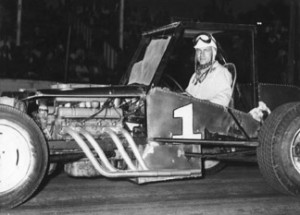 Then in 1975 he started the season by owning a super late model. Carnes again was his driver and they enjoyed immediate success and were competitive wherever they raced. The next year Snyder expanded his engine business and began to call it Snyder's Competition Engines. His shop at home can compare to Martha Stewart's kitchen, everything in place and immaculate, where he fine-tunes the next engine, the way a gourmet chef prepared a masterpiece. In 1977 Snyder's new car, sponsored by Lane Automotive, with Carnes driving won the Toledo 100, a 100-lap race in South Bend, and the track championship at South Bend.
By the end of that year, Bob's cars had competed at more than 60 racetracks and won more than 250 feature events in Michigan, Ohio, Illinois, Wisconsin, Indiana, New York, Pennsylvania and Canada. He then got out of owning and building racecars in 1978 to concentrate on his engine business. He retired from Upjohn after 23 years in 1992. He is currently building engines for various racers. Bob is a perfectionist and is very much sought after for his building and fine tuning engine talents. Bob and his wife Darlene have been married since 1962, and live in Mattawan. Besides racing they raise Llamas. they have three children: Scott, and twins Sandy and Steve, and two grandchildren. Bob has been involved with racing for over 45 years.