Bob Snelenberger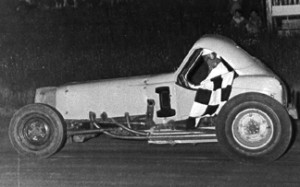 Bob Snelenberger was born 1921 in Saginaw, Michigan. He started his racing career in 1948 driving a 1933 Ford Flat Head Coupe at Auburn, Whittemore, Saginaw Fairgrounds, Owosso, M-59 and Motor City Speedways. In 1950 he started building sprint cars turning the driving over to some of the best drivers this country has seen on oval tracks. The first to drive a Snelenburger Sprinter was Franny Westerman in a Flat Head Ford Roadster. Then on to the likes of Dick Carter, Glenn Rockey, Norm Brown, Johnny Roberts, Jimmy Nelson, Duane Knoll, Clare Lawicki, Arnie Knepper, Jerry Blundy, Gordon Woolley and Cy Fairchild.
His Sprint cars have won every major sanctioned event ever held in this country, at one time or another, from Florida to Minnesota, California to New Jersey.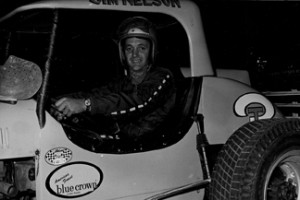 No one seems to know exactly how many features his Sprint cars have won, but those in the know, in Sprint Cars, estimate its numbers well over 1,200, competing 6 and 7 nights a week. If you remember the drivers who competed in Sprint cars in the 50's and 60's, he had to beat the best in the U.S.A. to win over 1,200 features.
Bob had a very good offer to go to Indy car racing from George Bignotti, but being the independent type person he is, he decided to stay in this area. Our gain, their loss. (1921 - 1993)