Ray Baker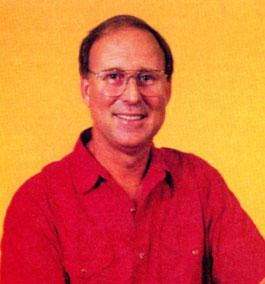 Ray Baker graduated from Ferris State University and went on to acquire a journeyman's tool and die-making card from General Motors. This education became the background for his lifelong career of building racing engines through his business Baker Engineering for over 27 years.
In his early years, Ray personally built and drove a late model stock car, along with racing off-road vehicles, snowmobiles, and campaigning an NHRA drag car. Ray built the engine for Bob Senneker's Daytona 500 car in 1968 where they finished 13th, and was the first Chevy to cross the line.
During the 1970's and 1980's, Baker was recognized as one of the foremost racing engine producers in the United States. In the late 70's Baker engines won over 1000 races in a three year period, held 24 new track records, and won such memorable races as the World 100 in Eldora, the Baja 1000, dominated speed weeks in Daytona, and won many ASA season championships with several different drivers.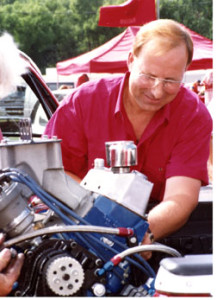 In 1981 Buick selected Baker to design and build the engines for the Indianapolis Pace Car for the prestigious Indy 500.
Baker Engines appeared on the cover of Stock Car Racing Magazine with articles seven times, as well as having articles in Circle Track and Boat Racing Magazine. Ray went on to be featured as a Tech Column writer for Stock Car Racing Magazine. Baker has built engines for such noted racing drivers as: Mark Martin, Dale Earnhardt, Neil Bonnett, Bob Senneker, Ed Howe, Junior Hanley, Darrell Waltrip, Geoff Bodine, Jeff Purvis, and many others.
Baker has also built engines for off shore racing boats including the engines for Reggie Fountain's personal boat in 1988.
In 1978 Baker was presented with the "Manufacturer of the Year" award from the American Speed Association, and in 1981, Ray Baker was selected for the Michigan Auto Racing Fan Club's "Personality of the Year" award.
Today, Ray is enjoying retirement and is available for consulting upon request. He can be found in his workshop restoring classic and antique automobiles.
Ray was fatally injured on December 10, 2010 when he slipped and fell off a roof he was working on.