Sam Sessions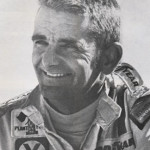 Only a few Michigan drivers have been able to move up into the ranks of the Indy car set and be successful there. One of these was the late Sam Sessions.
Sessions was one of the most likable race drivers to come out of the state of Michigan and obtain national prominence. Born during the depression days of the middle thirties, Sam started racing outboard boats at the tender age of 14 and moved into stock cars in 1958 at the now defunct Hastings racetrack.
Next on Sam's driving list were the supermodifieds in which he earned the point championship at the now defunct Grand Rapids Speedrome, along with winning a 200-lap national championship supermodified race at South Bend.
In 1963 Sammy won 100 lappers at Sandusky, Shangri-La and Delaware. 1964 brought victories in a 50 lapper at Toledo, 100 lapper at Sandusky, and a 150 lapper at the Grand Rapids Speedrome.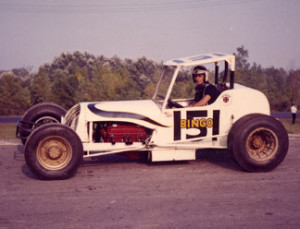 1965 found Sam switching to USAC and in 1972 he picked off fourth place finishes at Indianapolis, the Ontario 500 and the Michigan 200. One of the highlights in Sessions career was a victory in the 1968 USAC Midget Turkey Night Grand Prix at Ascot Park, Gardena, California. This is traditionally the toughest night of competition for midget auto racing.
1972 brought another season championship to Sam in the USAC Sprint Car division. It was a tough season with the point battle going down to the final race of the year. Before retiring from USAC, Sammy picked off 22 sprint car feature wins in the Thunder and Lightning division.
During the middle seventies, Sam cut back on the national circuit to become involved in the manufacturer of mini champ racecars and also to return to his old love of driving the supermodifieds. He picked up right where he left off and won the 1977 TRI-SAC championship.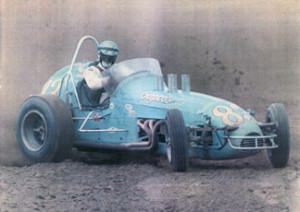 It was in December of 1977 that tragedy struck as Sam Sessions lost his life during a snowmobile race. In addition to his driving talents, fans loved Sam because he never forgot his following. One of the earmarks of a great champion is to remember the fans that supported him on the way up and Sammy had this kind of love affair going with his fans and they will never forget him. (1935 - 1977)