Owen B. Granger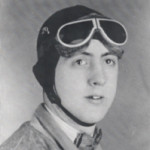 Owen B. Granger began his racing his racing career in Auto Racing in he mid 1920's. Racing what were called "HOBOS", which were just a frame, wheels, and a motor. He won numerous races and graduated to the big cars, which we now call the sprint cars. He won a state championship in 1929 in Lyle Mays Viking Special. He also won the first outlaw sprint car race held at Motor City Speedway in Detroit in 1933. This was documented in an anniversary issue of the National Speed Short News. He was seriously injured in an accident at the fairgrounds in Antwert, Ohio which curtailed much of his driving activity after the 1934 racing season.
He then became active as a car owner and promoter. He promoted races in Ohio and Michigan all during the late 1930's and 1940's.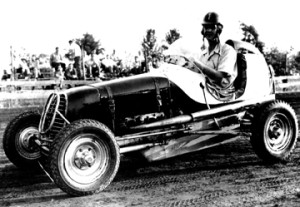 Immediately after the war he built a quarter mile dirt track at the Marshall, Michigan Fairgrounds, for midgets and they ran there every first Friday night through 1948. In 1949 he entered a car in the first "Little 500" at Anderson, Indiana.
He remained active as a promoter and flagman through the 1950's. In his later years he was a supporter of his son, Owen Granger, Jr.'s race cars. Owen Granger, Sr.