Henry A. Haigh II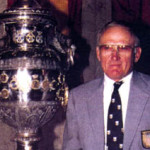 Henry A. Haigh II from Howell has been flying aircraft for most of his life. He entered the U.S. Army Air Force in June of 1943. He graduated from the Cadet Program and became a pilot. He flew B-24s & B-29s during World War II.
He went on to become one of the most celebrated aerobatic pilots in the world. Three times he was awarded the L. Paul Soucy Award for the highest scoring pilot in the U.S.
Henry has won the International Aerobatic Club Championship six times. He has won the U.S. National Championship in 1980 and has placed second nine times. He has been a member of the U.S. winning team in World Team championship competition.
He won the World Championships for aerobatics once. That was in Red Deer, Canada in 1988. It was there that he won the prestigious Aresti Cup. He also has two seconds in the World Championships. They were in 1980 (held in the U.S.) and in 1982 (held in Austria).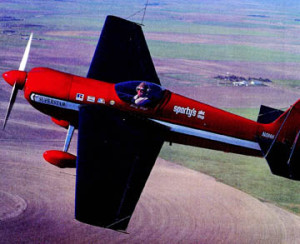 He and Kermit Weeks have more medals than any other Americans in World Championship competition. Henry has five gold, seven silver, and five bronze medals.
Over the years he has designed and built some of his own aircraft. In the past 17 years he has entered over 100 regional competitions and won over 60 of them.
Henry was married to Barbara. They had two sons, Henry III and Matthew. They had seven grandchildren.
They owned an 80 acre farm in Howell with their own airstrip. They also had a winter home in Key Largo, Florida where he did real estate development.
Henry Haigh II died on May 2, 2014.