J. Lee Schoenith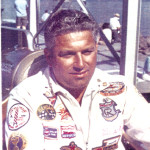 J. Lee Schoenith was an Unlimited Hydroplane owner with his father Joe from 1950 to 1975. They had 27 race victories from 1952 to 1972. J. Lee was also the driver from 1950 to 1958 winning seven times.
J. Lee was the national High Point Champion driver in 1953 with Gale II, and in 1954 and 1955 with Gale V. Their Hydroplanes were sponsored by Gale Electric out of Detroit. J. Lee Schoenith was the winner of the American Power Boat Association (APBA) Gold Cup Race in 1955 at Seattle, Washington, aboard the Gale V, as the driver and owner. He was also the high point champion owner in 1953, 1954, and 1955 as well as in 1972 with the Atlas Van Lines Hydroplane.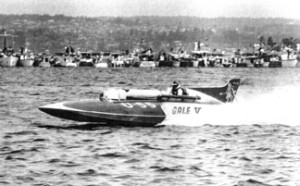 He then went on to serve as the assistant commissioner from 1958 to 1961 for the APBA. He then became the unlimited commissioner from 1962 to 1969. He had the nickname of the "Czar". Thefrom 1980 to 1987 he served at the chief referee for the APBA.
J.Lee Schoenith was inducted into the Unlimited Hydroplane Hall of Fame in 1980. He died in 1993.