Dr. Richard Harris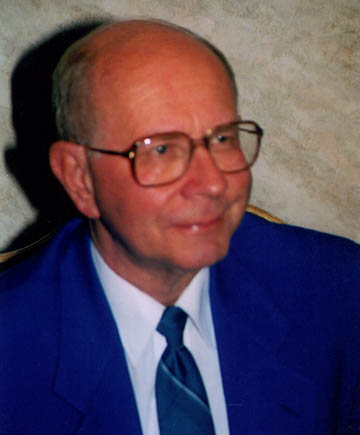 Dr. Richard Harris of Muskegon has been a supporter of auto racing since the late 1960's. Dr. Harris assisted the medical team at Berlin until the mid-1980's. He attends most of the races at Berlin and is still on call to the medical team if need be.
Dr. Harris has been a long-time friend of John Benson, Sr. and became a partner with Benson in Benson's auto shop that fabricates and rebuilds race cars. Dr. Harris has definitely been a contributing factor in the successes of the Bensons over the years.
Dr. Harris attended medical school at the University of Michigan after serving in the armed forces in Korea. He returned to Muskegon after completing his medical training.
He has had a interest in various West Michigan sports, including the ownership of the IHL hockey team, Muskegon Mohawks. He participated in area hockey leagues for over 30 years. He, and his wife Joyce are also horse lovers and currently own four horses. They have trained numerous horses for harness racing.
Many drivers at Berlin owe their health to Dr. Harris. When Herbie Kirtz was severely injured in a crash, it was Dr. Harris' immediate treatment and quick thinking that helped Kirtz survive.
Not only has Dr. Harris supported the Benson family since the 1970's, he provided medical support to the entire racing community while "off" duty. Which is a good trait since many professionals shy away from helping with the threat of lawsuits, etc.
Dr. Richard Harris died on August 27, 2012.