Harvey Hughes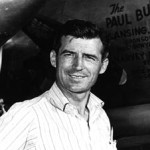 Harvey Hughes started flying airplanes in 1929 at the Art Davis Field in East Lansing. He raced in the OX5 Race in 1929 in Miami. Harvey received his National Aeronautic Association License on February 21, 1930, which was signed by none other than Orville Wright. He competed in barnstorming events in the winter in East Texas from 1929 to 1935, and during the same period of time in Michigan and Ohio in the summer. He went on to become Lansing's first flight school operator in 1935. He then started a charter service in 1938.
He also raced airplanes for a number of years winning the Cord Trophy Race. He was a top competitor in National Air Races and finished sixth place in one of the early coast-to-coast Bendix Trophy races in 1946.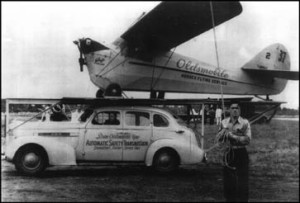 During World War II he taught military cadet pilot training, including the art of aerobatics as well as special cross country flying.
He sold his Hughes Flying Service in 1981 and retired from flying at that time.
Harvey was born April 14, 1906. He died in December of 2000. He was survived by his wife Barbara. (1906 - 2000)