Bob Iverson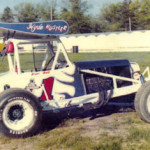 Bob Iverson, from the Northern Michigan town of Hyde in the Upper Peninsula, drove stock cars for over 25 years. He started racing a 1947 Ford in the early 1960's and progressed from jalopies to the modified coupes to the fleet late models. The coupes were the top class in the U.P. up until 1979 when the tracks dropped that class.
Iverson is the most prolific winner in Michigan's Upper Peninsula auto racing history and is probably the only driver from the U.P. with over a hundred feature wins. Known as the "Hyde Hustler", he has track championships at both Norway Speedway and the old track at the Escanaba Fairgrounds track. He had over 10 track championships at Norway and another seven at Escanaba.
In 1982 at Escanaba, he was fast qualifier each night of the season and won all of the features that year except for one.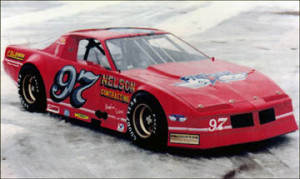 Besides running at the U.P. paved tracks, Iverson raced quite often on the tracks in Wisconsin and has beat some of the best drivers Wisconsin has to offer at Wisconsin Int'l Raceway in Kaukauna. He was a frequent competitor on the ARTGO Circuit.
To quote Jim Pinar, a sports director of WDBC Radio, "Bob Iverson, Most fans loved him. Some booed him, but just about everyone agrees.... he was the best racing driver in Upper Michigan".