Gordon Johncock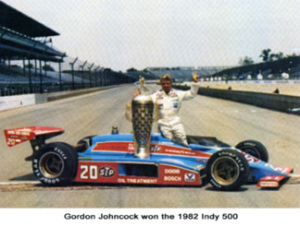 Gordon Johncock was inducted into the Michigan Motor Sports Hall of Fame in 1985. Originally from Hastings, Michigan, Gordy first became interested in auto racing after seeing racing at the Hastings track. He then persuaded Wayne Landon to give him a ride in one of his stock cars. Thus started a phenomenal career as a race car driver.
Gordy's first stardom was driving supermodifieds for Mace Thomas. With chief mechanic Duane Glasgow, the team won nearly 150 supermodified features, including major events at most Michigan paved tracks like Jackson, Kalamazoo, and the Grand Rapids Speedrome. He also won big events at Toledo and Sandusky in OH, Lousisville, KY and Oswego, NY. Although his specialty was asphalt racing he also won major events on dirt tracks including the first ever Williams Grove National in Pennsylvania in 1963. Gordy also won a big 100 lapper at Eldora Speedway in Ohio in a supermodified.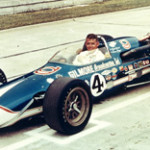 Gordy got his chance to go big time and won a USAC sprint car race at Winchester Speedway in Indiana setting a world's speed record at the same track. He then ran his first USAC champ car race on the Springfield mile in 1965. One year later almost to the date, he won his first USAC champ car race at Milwaukee. He went on to win 19 more USAC champ car races as well as one USAC sprint car and two USAC stock car races. Gordy also won five CART championship races.
Johncock's biggest success was at the fabled Indianapolis Speedway. After finishing fifth in his rookie year (1965), Gordy went on to win the Indy 500 twice ('73 & '82) and recorded 3rd place finishes twice, 4th place finishes three times, and two 6th place finishes. In all, Gordy ran in 24 Indy 500's. His win in the 1982 500 produced the closest finish , up to that point, as he beat Rick Mears by just one car length. He last raced the 500 in 1992.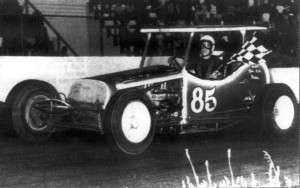 Gordy won the USAC national championship in 1976 and recorded consistent point finishes with two thirds, two fourths, and finished 5th three times in USAC championship points.
In 1979 the Championship Auto Racing Teams (CART) broke away from USAC and Johncock won their inaugural event on the Phoenix mile. He ended up finishing 3rd in the final CART standings that year. He finished 4th in points in both 1981 and 1982. His last champ car win was at Atlanta in 1983.