Danny Johnson (Briel)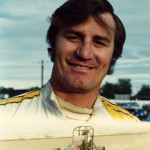 Danny Johnson (Briel) was raised in an auto racing family. His father, Johnny Johnson, and mother, Eileen, both raced. His mother competed in powder puff events winning seven of 11 events, while his father raced for 18 years throughout the midwest. Johnny Johnson was inducted into the Michigan Motor Sports Hall of Fame in 1989 for his exploits in stocks, supermodifieds and midgets.
Danny Johnson started racing go-karts at nine years old in 1957 and continued racing go-karts until he was 16. At 17 and a junior in high school, he built his own supermodified and ran on the dirt tracks of Indiana, Illinois, and Ohio starting his career at the now defunct Warsaw Fair Speedway in Indiana.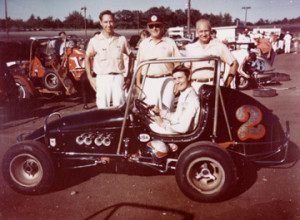 In that first year on the midwestern bullrings, Danny finished 10th in points on the Hoosier Hot Rod Association circuit and gained the 1966 Rookie-of-the-Year honors.
Five years later he became the Rookie-of-the-Year for the American Midget Racing Association (AMRA) and also the Michigan Auto Racing Fan Club. That was in 1971 and the next year he went on to claim the 1972 AMRA midget championship. He also won the Canadian Midget Championship in 1975 and finished second in the 1975 and 1980 Midget Winternationals in Florida. One of his best years in the midgets was in 1980 when he won nine of 11 races he entered. He occasionally raced USAC midgets as well.
He also ran sprint cars in Tri-SAC where he was named the most-improved driver on that circuit in 1976. He also raced USAC, World of Outlaws, and the All Star sprints. Also he is one of only a few drivers to ever have raced a turbine-powered sprint car.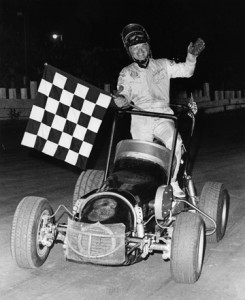 In private life, he's been a volunteer fireman for 17 years. Danny and his wife of 36 years, Lyn, live on a farm in Freeport, Michigan. They have two daughters, Daneen, and Breena, who had their own race track for go-kart in the back field when they were young. The family is active in community and church activities.
He retired from auto racing in 1984 shortly after the birth of their first child. Danny Johnson raced in over 1,000 races. He had well over 100 feature wins and he finished in the top ten most of the time. He raced throughout the United States, Canada, and Mexico.