Jimmy Johnson (Briel)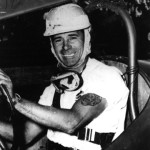 Johnny Johnson (Briel) was inducted into the Michigan Motor Sports Hall of Fame in 1989. During a 16 year career, Johnny amassed a total of approximately 100 features of which 65 were midget wins. Starting his racing career in 1949, John hung up his helmet in 1965.
Starting with stock cars, Johnson raced primarily at Berlin Raceway working his way up to the modifieds and then the lightning fast supermodifieds on Berlin Raceway's dirt half-mile track where he raced against such super stars as Johnny Roberts, Dick Carter, Jimmy Nelson, and Bill Wiltse. It was against such racers that Johnny Johnson won the 1958 Berlin Raceway championship.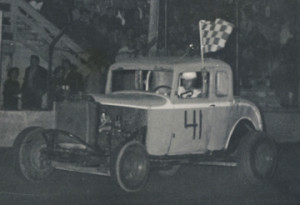 It was in the #T3 supermodified that bit John real bad at Berlin Raceway when the gear box exploded on the night of June 18, 1960 and he lost his left leg.
By 1963 Johnny was back in a race car with midgets and supermodifieds. In fact, by 1964 his career reached a high point when he chauffeured the Zoomerhuis Offy midget to the MARI season championship and tied with Billy Hunter for the CORA season championship.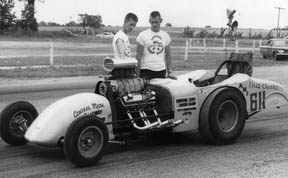 A horrendous flip in the Dri-Power sprinter in 1965 brought Johnny's career to an end.