Doug Kahl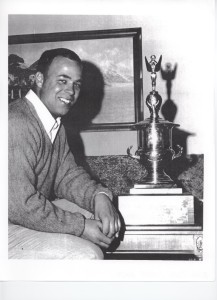 Doug Kahl's drag racing ventures began at Central Michigan Dragway in 1961. The years 1961 and 1962 saw Doug racing a 1959 Chevy Impala two door with a tri-power 348 in the NHRA "D" Stock Automatic class. In 1963 Doug acquired a Chrysler Corporation sponsorship which found him at the wheel of a 1962 Plymouth Sport Fury.
The car ran in the "C" Stock Automatic class with a 361 c.i. engine. At this point in his racing career, Doug became a member of the famed Chevair Racing Team of Lansing, being the "odd fellow" contingent with a Chrysler product in an otherwise all-Chevy team.
Doug's good fortune increased with national class titles at the 1964 NHRA Winternationals in Pomona, California and at the 1964 U.S. Nationals at Indianapolis. 1965 would prove to be Doug's ultimate-banner year. He captured the season point title in the Junior Stock category for NHRA's North Central Division. This earned Doug the right to compete at the NHRA World Finals in Tulsa, Oklahoma. He defeated Bill Spanakos'-Bill "Grumpy" Jenkins prepared 1955 Chevy "I" Stock for the 1965 NHRA Junior Stock World Championship. Besides other monetary and contingent awards given, Doug was the recipient of a new 1965 Mustang notch-back and a Hawaiian vacation.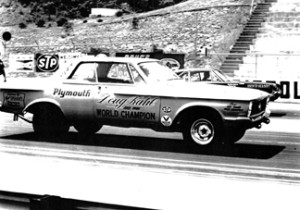 The 1966 season witnessed Doug winning the "C" Stock Automatic title at the NHRA Springnationals in Bristol, Tennessee. In 1967 Doug formed an alliance with fellow Chrysler backed racer Tom Russell of Muskegon. The car they raced was a 1962 Plymouth Fury six-passenger station wagon running in "D" Stock Automatic, and they set the record that year at Tri-City Dragway near Saginaw, Michigan. The car was Tom's, the engine combination was from Doug's 1962 Fury coupe and Doug was the driver.
1968 was the season Doug left drag racing to concentrate on other interests including raising a family. Doug is now retired from General Motors and his passions are his family and golf.
Doug Kahl passed away December 8, 2019.