Albert G. Karnatz "Bert"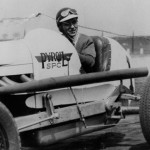 Albert G. Karnatz or "Bert', as his friends called him, was born in 1905. He was of Hungarian descent and, other than that, little is known about his life until 1924.
At age 19 he was working at Chrysler Engineering in Detroit where he met Bill White, a well-to-do sportsman from California who owned a couple of Miller 91 race cars. Bert became the mechanic for Bill White. The drivers were Billy Arnold and Shorty Cantlon.
Bert got a chance to drive for Louie David a few times. Bert became quite successful on the famous board tracks winning a 100-mile race at Akron in 1928. He won a heat race and consi at Bridgeville, PA in 1929, and he ended up winning the last ever race held on the famous board tracks as he won the 25-mile main event on Oct. 18, 1931 at Woodbridge in New Jersey. He went on to drive the Richard Brothers Special out of Detroit in the 1929 Indianapolis 500, but dropped out after 50 laps and finished 25th.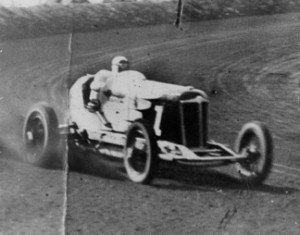 Bert returned to Indy in 1931 driving the "Alloil Special", but did not qualify for the race and returned to dirt track racing which he was more familiar with.
Bert and Glenn Terry built a dirt track car with a Hisso aircraft engine in it. They removed one bank of the V-8 and converted it into a four-cylinder engine. The long stroke of the engine gave the engine tremendous torque, but the power of the engine was deceiving when running at speed, as it only turned 1800 to 1900 rpm's at tops. The car was sponsored by Pryoil and was so successful that Bert had nine straight wins at V.F.W. Speedway (later to be called Motor City Speedway).
Bert Karnatz was fatally injured at Motor City on July 15, 1934 when his car blew a tire and went into a series of end-over-end flips throwing him from the car.