Keselowski, The Family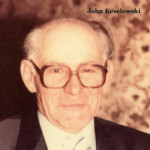 John Keselowski started a racing team in 1961 when he and his young boys Ron and Bob were well known for their racing prowess with the mighty MOPAR name. John would hire local drivers to drive his race cars while he and the boys would do the crewing. In 1968 after returning from Vietnam, Ron took over the wheel of the K-Automotive Dodges. He competed in many NASCAR, USAC, and Grand American races with his biggest win in his father's Dodge coming in the Pocono 500 in 1969.
Ron was a very talented driver and always a threat to win. Hard times fell on the family in the early 70's recession causing "Papa John" to make the hard decision to quit racing for a period in 1974. Ron' driving hopes were dashed in the financial woes of the family business, which happened to be building Mopar engines for race cars of all disciplines.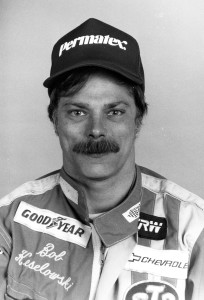 In 1975 Bob decided to build a late model to race at all the local tracks. Bob, with the help of his brother Ron as his crew chief, began their assault on the local speedways. In a short period of time Bob and Ron were the force to be reckoned with at all the local facilities. At one stretch they had won 28 straight features at Toledo Speedway at which time Sonny Adams called the boys and offered them the winning purse to stay home at which they accepted and went Sandusky to take a feature win there. Bob with his brother Ron moved into the Grand National and Busch Grand Nationals. From there the K-Automotive Family moved to ARCA where they had more than 30 victories and records that still stand today.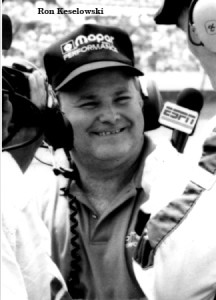 While racing in ARCA the K-Auto Chassis was the one of choice of for many of their competitors. In 1995 the boys moved their efforts to the NASCAR Trucks were Bob scored his first team victory in 1998 where their good friend Benny Parsons announced that "Papa John sure is proud of his boys tonight". Bob was forced to retire his driving suit due to injuries in 2000. Bob has acquired the Crew Chief job of the K-Auto trucks with brother Ron close behind working to build and maintain the family trucks. They are still one of the top teams in the truck series and with the success of Bob and Kay's two boys it looks like the K-Auto family racing business will be a going concern for years to come.
John's grandson Brad was the 2012 NASCAR Sprint Cup Champion racing for Roger Penske.
John Keselowski passed away March 22,1986 and Bob Keselowski passed away December 22, 2021.