Paul Beebe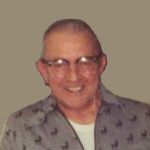 Paul was born November 26, 1908. He began racing cars when he was 16 years old. In his early racing efforts (1928 or 1929), Paul raced against legendary greats Ralph DePalma and Pete DePaolo at the Kalamazoo Fairgrounds dirt mile track. He drove a front wheel drive Fronty Ford.
In the middle thirties Paul became involved in motorcycle racing. He then began organizing midget races in the mid West and Texas. In the late forties he formed the popular division of hot rods. This division was the forerunner of the present late model stock cars.
Paul, along with sons Paul, Jr. (Bud), Lick, and Jay, and brother-in-law Ray Barrett, built the Galesburg Speedway in 1941. In addition to promoting races at Galesburg, Paul also rebuilt, refurbished, and promoted other tracks from Michigan to Texas.
During this period Paul formed the Southern Michigan Stock Car Racing Association, which evolved into the Superior Auto Racing Association. He operated SARA through the fifties and was instrumental in the early successes of NASCAR, being one of their early field directors in the mid West.
During his reign as SARA's leader, Paul organized races in South Bend and Osceola, Indiana, Spartan (Lansing), Owosso, Saginaw, Jones, Kalamazoo, Galesburg, Nunica, Whiskey Ridge, Jackson Fairgrounds, Capital City, Hartford and Millburg Speedways in Michigan; Pharr, Macallen, Harlingen, San Benito, Boca Chica, and Corpus Christi in Texas. He was also instrumental in some races held at Motor City and Flat Rock Speedways in Michigan, and later managed and helped rebuild the Grand Rapids Speedrome.
Paul started a benevolent fund for race drivers in the late forties. He most probably was the initiator of this concept in racing, but pushed for good racing insurance coverage when a benevolent fund didn't meet his expectations for helping injured drivers or the families of fatally injured drivers. He was a staunch supporter of improving safety in racing, including being one of the first promoters to make helmets and seat belts mandatory. In the late forties and early fifties, he initiated the use of roll bars in racecars.
Paul loved racing and gave far more than he received, especially to almost any racer with a "sad story." Ill health forced him out of racing in the early sixties, but he continued his interest through his sons and grandchildren's involvement in the sport until his death May 11, 1981 (1908 - 1981)
Paul was loved, admired, feared, and even hated at times for his iron fisted ways, typical of those iron giants in the early years of racing. Yet he was always respected for his honesty and pure grit.
Few men are more deserving of one of racing's highest honors, being inducted into the Michigan Motor Sports Hall of Fame.