Bob Kingen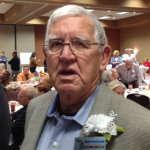 Bob Kingen from West Branch has been driving race cars since he was 17 years old. His first ride was in 1956 in a modified. Since that time he has won well over 300 features.
Over the past 35 plus years Bob has raced autos at nearly every short track in Michigan as well as running at a number of out of state tracks in Ohio and Indiana.
Bob started his career running the modifieds at tracks in his area. In 1972 he made the switch of the Late Models and has raced the full bodied cars very successfully ever since. His titles include track championships at Auto City Speedway in Flint, Merritt Speedway, Standish Speedway, West Branch Speedway in his hometown, Whittemore Speedway and Wilber Speedway.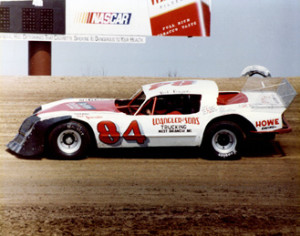 Bob is at home on either dirt and asphalt tracks and the fact that he was the 1976 Michigan Speedway Promoters Association (MSPA) champion proves that his ability to adapt to any surface is exceptional.
In the last few years Bob has concentrated his effort on running more dirt track events and his number 84 Modified is an occasional visitor at the various dirt tracks throughout the state.
Bob Kingen's many accomplishments in motor sports has gained him entry into the Michigan Motor Sports Hall of Fame.