Bob Knight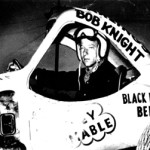 Born in Grand Rapids, Bob Knight first became aware of auto racing at Bigelow Field. Bigelow Field in Grand Rapids was a baseball field that also held midget and stock car racing. Living only a block from the field, Bob along with Gordy VanderLaan would go into the pits and help the racing crews. It was in 1949 that Knight begun his caring career at Bigelow Field and that would eventually put him into sprint cars, stock cars, modifieds, and super modifieds.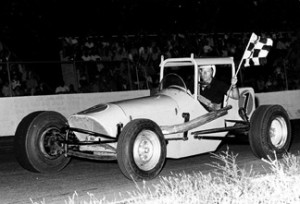 His racing career was to take him to some 60 various racetracks to compete. Because of his talent as a driver, Bob soon began attracting car owners such as John Snapp. It was this car and driver combination that won the 1952 Michigan State Championship at Spencer Speedway in Saginaw.
His peers liked and respected Knight well enough as they elected him president of the Northern Michigan Stock Car Racing Club in Western Michigan. Knight captured some of Berlin Raceway's most coveted and sought after trophies such as the Carter-Nelson Memorial award. The 1954 Capitol Airlines Trophy, the trophy for the most feature wins at Berlin in 1960 and the Ma Allen Trophy Award in 1960, 1961, and 1962.
Driving the yellow #1 for Chet Mysliwiec at Berlin, Bob captured the mid-season championships in 1960, 1961, 1962, and 1963, the Michigan State Championship in 1961 and the Season Championship in 1961. He also won the Kalamazoo Championship in 1962.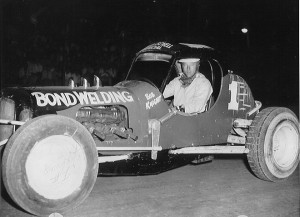 Bob became cripple with arthritis and his illustrious auto-racing career was coming to an end because of his physical disability. Bob Knight passed away in 1980. He will always be remembered not only as a great race car driver but as a true gentleman that was well respected by his peers.