Duane Knoll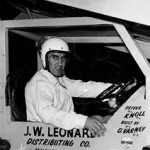 Residing in Muskegon, Michigan, Duane Knoll was inducted into the Michigan Motor Sports Hall of Fame in 1999. Serving in the U.S. Army Duane earned the Purple Heart Medal. After being discharged in 1955, Duane went form jumping out of planes as a paratrooper to jumping into a race car.
As he grew up he had watched his brother Kenny race at Whiskey Ridge Speedway in Muskegon and at Nunica Speedway. Duane's first race car was a 1937 6-cylinder Plymouth coupe #21. He had no desire to own or build race cars, just to drive them. Duane's first track to race at was Birchwood Speedway in Muskegon, Michigan. He then went on to race at Berlin Raceway in Marne.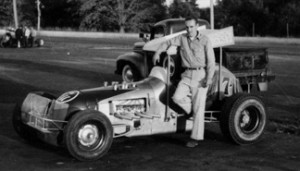 Knoll raced on the 1/5 mile dirt track at Berlin, then went on to the 1/2 mile dirt of Berlin Raceway driving several cars. Then Duane met Bill Hewitt of Muskegon and drove the #31 "Made Rite" car at Berlin Raceway, Hartford Speedway, and Kalamazoo Speedway.
Duane traveled to many out of state tracks including Pennsylvania, New York, Ohio, Indiana, Illinois, and Canada. He was a fierce competitor and his quick reflexes managed to keep him out of pile-ups. Recognizing his skills, car owners would ask Duane to set their car up for the ever changing conditions of dirt tracks. Some of the car owners he drove for were Bob Snelenberger of Saginaw, Michigan, Hub Decker of Maple Rapids, Michigan (who had a side mounted Olds powered super modified), H.O. Taylor of Muskegon, Michigan, and Bob Shattuck from Portland, Michigan.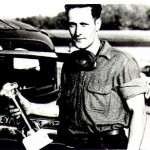 When Berlin Raceway went to pavement, Duane adapted easily to the asphalt surface. He tried driving stock cars for one season, racing the Babb's Ford out of Reed City, Michigan. Knoll did not care for the slam, bang of stock car racing, preferring the precision racing of open wheel cars.
Forced out of auto racing because of back surgery, Duane retired at the early age of 44. He now resides in Muskegon, Michigan where he and his wife Sondra own the Century 21 Coastal Real Estate Office.