Frank Kulick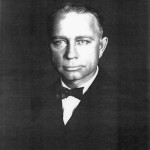 Frank Kulick was one of the first five employees of the Ford Motor Company and his racing career started almost as soon as he joined Ford. Frank was Ford's number one factory racing driver for a decade. Frank Kulick was practically unbeatable behind the wheel of the Ford racers.
The first recorded mention of his name was on August 20, 1904 at Keniworth Park in Buffalo, New York when he finished second in a short race with a lightweight Ford. The car had an unique four cylinder engine, that was basically a couple of two cylinder engines hooked together to make a flat four cylinder engine.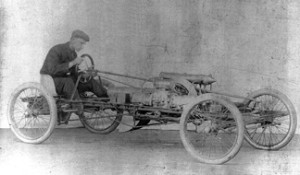 Just some of his other accomplishments in his illustrious career included wins at the Detroit Driving Club track in Grosse Pointe, as well as wins at Narragansett Park in Rhode Island, victories at the Harlem and Hawthorne tracks in Chicago, wins at the Empire City Speedway in New York City, wins at Brighton Beach in Brooklyn, New York; five victories at the Mardi Gras Track in New Orleans.
Frank also took top honors at the one-mile dirt tracks at the Michigan State Fairgrounds in Detroit, the Wisconsin State Fairgrounds in Milwaukee and the New York State Fairgrounds in Syracuse. (1882 - 1965)