Frank Lamp
Frank raced stock cars for 25 years, including a few races in the national ARCA Series. Frank has won hundreds of features in the short tracks in Michigan and elsewhere, with numerous Track Championships, Driver of the Year and Rookie of Year titles in his career. Even though no complete race records had been kept in his exceptionally successful and colorful career, Frank has won at tracks in Michigan, Ohio, Indiana and a few other states. He raced at tracks like Auto City, Dixie, Spartan, Butler, Ionia Fairgrounds, Mt. Pleasant, Mt. Clemens, Mansfield, Zanesville, Portsmouth, Findlay, Toledo, Pennsboro, Eldora, Checkered Flag Speedway & many more.
Certainly of note is that in 1974, Frank won the championships at Auto City, Clarke and Owosso Speedways all in the same year.
Some of his highlights include one year at Owosso Speedway, where Frank won nine features in a row, the owner, Ed Jones, put a bounty on his head for anyone that could beat him fair & square.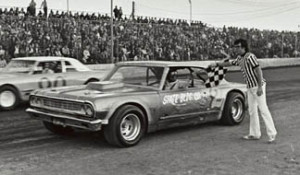 Frank established a track record at Mt. Pleasant Speedway that held up for many years.
Frank attempted three World 100 races and qualified for all of them, with one 10th place finish his best.
He has also won on the Carlings Black Label series.
Frank ran the ARCA circuit for a few years. He ran an ARCA race in Rockingham where he broke a rearend gear & finished badly. He ran ARCA twice at Daytona Motor Speedway, in 1974 he finished 12th & 1975 was running 6th when he blew an engine. His best finish in ARCA was a second at Queen City Speedway.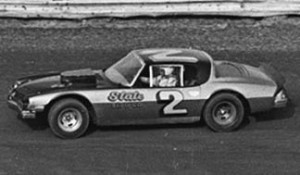 Frank goes on to say, "I've raced at many tracks I haven't even mentioned, I can't list them all. I won many races during my years of racing and have so many stories I could tell. He's met so many great people all over the country and he will never forget them. Racing will always be a part of his life. The memories are something to be treasured."
Frank, now resides in Ft. Myers, FL and still comes back from Florida to help with his son Scott and his racing. Frank still loves the local race tracks and can be found at a race track where his son or even his Granddaughter may be racing.