Tommy Lane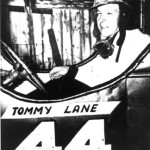 Starting out his career after WWII ended, Tommy Lane began his long racing career in what were called roadsters. They were a combination of big cars and stock bodied cars. They were open wheeled cars with no tops. Lane's first racer was a 1934 Ford. He would eventually go on to drive for some very respectable car owners, including, Pete Spencer, Chuck Frieberg and Erv Finkler.
During this time period Lane raced at most Michigan race tracks that were running at this time. This included Whiskey Ridge, Saginaw, Owosso and Berlin.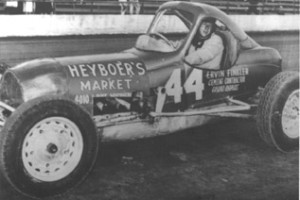 When 1950 rolled around, a new form of racing was sweeping the state. It was simply called, stock car racing. Tom got into stock cars and in 1952 picked up a ride with Erv Finkler. Erv was the type of race car owner who along with superb mechanical skills was willing to spend the necessary money to run up front. Together, the Finkler/Lane combination raced all over Michigan, Canada, and the surrounding states. Wherever they ran, they won or ran up front.
Lane was a seasoned track champion at Berlin Raceway and the Grand Rapids Speedrome and won the most features at Berlin in 1955.
One of the best memories Tommy Lane has of his racing career stems back to the early 50's at the Grand Rapids Speedrome. NASCAR brought it's Grand Nationals to the dirt half-mile in Grand Rapids for a 100 mile race. Lane entered his personal passenger car, a Buick Roadmaster, racing against such established NASCAR stars as Dick Rathmann, Tim and Fonty Flock, Marshall Teague and Lee Petty, whom Lane out qualified.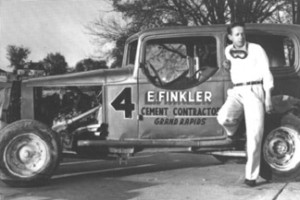 Following a bad super modified crash on Berlins dirt half-mile in 1959, Tommy retired when he found that his coordination was off. A few years later, Finkler built a super stock and Lane drove late models for while till finally hanging up his racing helmet for good.
Tommy died on December 26, 2008. (1929 - 2008)