Dick Lee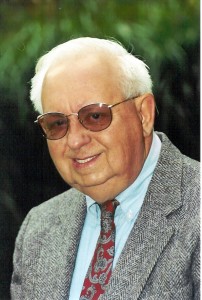 Dick Lee attended his first auto race in 1950 at the now defunct Grand Rapids Speedrome. The following year he began attending races at Berlin Raceway. In 1957 he did some driving on the fifth and half mile dirt tracts at Berlin and several other Michigan tracks. He then owned race cars for some time, allowing others to drive them.
In 1980 Lee began doing oil paintings of race cars and got good enough to get newspaper coverage of his paintings. Presently Berlin Raceway has three large oil paintings of his hanging in their offices; depicting scenes from the 50's, 60's and 80's. Shortly thereafter, he and Allen Brown published the Michigan Auto Racing Yearbook for several years.
During this same time period, Dick organized and founded the Michigan Motor Sports Hall of Fame. For eight years Lee was the executive director of the Hall of Fame. He is now the executive director emeritus of the Michigan Motor Sports Hall of Fame. One year Dick Lee attended a race at every race track operating in the state of Michigan, including the upper peninsula. In the middle 80's Lee founded a weekly racing newspaper entitle Track Facts which not only covered current auto racing news, but also included a lot of historical material of photos and articles. This was a 32 page tabloid covering oval track auto racing. He published Track Facts for several years till his financial backer pulled out. Lee published the Berlin Raceway track program for over 15 years until the track was taken over by the Whitecaps. He also assisted the Mysliwiec family with public relations in the area of radio, TV, and print.
Currently Lee is the official track historian at Berlin Raceway and writes articles for the Berlin Raceway program. He also writes profiles and articles for Michigan Racing Scene. Throughout the years, Lee has had articles published in several publications, including Open Wheel Magazine. He has plaques from Kalamazoo Speedway, the Michigan Auto Racing Fan Club, AMRA Midget Racing Club, and the first ever Humanitarian award from the Michigan Motor Sports Hall of Fame hanging on his wall. Dick was honored posthumously with the first ever "Founders Award" at the November 2023 Induction Ceremony. Dick's family was in attendance to accept the award.
Dick Lee passed away on February 13, 2023