Bob Lewis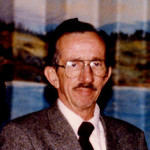 Bob Lewis is one of those "behind the scenes" people that contribute much to auto racing but seldom receive the applause and glory they deserve.
Starting out his racing career in Stock cars, Bob soon moved into his first love, the Midgets. Winning the "Rookie of the Year" award was as close to any championship Lewis ever came to winning. Not because of his driving ability but because of the class 'B' equipment Bob raced with. He was to continue his driving career till the early '70's.
In '62 Bob was part of a group that organized and founded Midget Auto Racing Inc. (MARl) with Bob being elected to the offices of Secretary Treasurer. This was to be the forerunner of AMRA.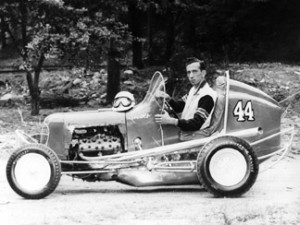 Around the same time period, Lewis began writing racing articles for various Michigan papers. When Flip Fritch moved from Michigan to Florida, Chris Economaki chose Bob Lewis to write a column for National Speed Sport News for the next 8 years. Soon Bob was writing a column for MARC Times and that relationship would last for 19 years. In addition, Bob wrote for Illustrated Speedway News, Cavalcade of Auto Racing News, Mid American Auto Racing News, Grand Rapids Press, Lowell Ledger and the Howard City News for over 25 year of writing in-depth auto racing news, Bob writes for TRACK FACTS. Asked what he liked best about racing journalism, Lewis felt it was his chance to give some deserving driver exposure to get a competitive ride.
Next Bob began radio broadcasting about auto racing and broadcasted Track Side Topics for over 15 years. He was also instrumental in getting WJPW to carry the Indy Car Radio Network and a national program called "Down Pit Road". All of this broadcasting and writing has been done for the good of racing with no financial reward to Bob.
Lewis wrote in his column in 1962, "Would anybody be interested in forming a fan club?" When Vito LoPiccolo responded, a group of people met around Bob's kitchen table and the Michigan Auto Racing Fan Club was born to become one of the largest fan clubs in the nation.
Lewis was also instrumental in the founding of the Michigan Motor Sports Hall of Fame and was present at the organizing meeting in Grand Rapids and served on the initial board of directors as a charter member and would be a board member today if his employment allowed him to make the meetings. So, although Bob Lewis is not a visible person in racing, he has done much to initiate programs and given his time for the betterment of racing. Bob died July 18, 2003.