Hank Lower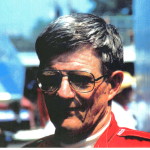 Hank Lower is a native of Angola, Indiana, but has spent most of his racing career running on Michigan oval tracks. He started his career driving Go-Karts in 1962. He then advanced into street stocks and on to modifieds in 1964. he raced weekly at Butler Motor Speedway for many years. He went on to win three championship at Butler in 1977, 1978 and 1979. His last two titles were in the fleet sprint cars. He also was a frequent competitor on the old dirt oval in Angola.
Hank started racing with the Sprint on Dirt (SOD) in 1980 and has raced pretty much exclusively with them ever since. He consistently runs in the top 10 and has won four SOD championships (1982, 1983, 1986, 1994), and has finished 2nd in the final points five times. He has numerous feature wins at Butler as well as in SOD. Over the years he has also raced with the All Star sprints and the World of Outlaws. In fact he set fast time during one of the World of Outlaw first races on an asphalt track at Lakeside Speedway in Kansas City, KS on Nov. 10, 1991.
Hank Lower has been inducted into the Avilla Speedway Hall of Fame as well as being the 1987 Sportsman of the Year for the Indiana based Hoosier Auto Racing Fans (HARF). He received the Pat O'Connor award from HARF. That award is the highest award they present other than being inducted into their Hall of Fame.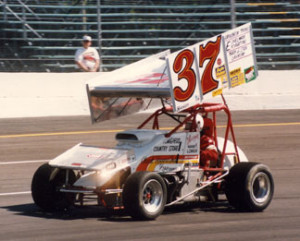 Hank, who lived in Springport, MI during 1984, has raced the following Michigan tracks. Butler, Crystal, Berlin, Merritt, Mottville, Hartford, Kalamazoo, Auto City, Dixie, Fife Lake, Winston, Thunderbird, Spartan, Mt. Pleasant, Owosso, Owendale, Standish, Galesburg, and Michigan Ideal.
All together he has raced at about 50 different tracks in Michigan, Indiana, Ohio, Illinois, Kansas, Tennessee, Florida, and Pennsylvania.
Hank is married to Beverly and they have two children and five grand children.
Hank retired from racing after the end of the 2013 season.