Marion "Babe" Weyant Ruth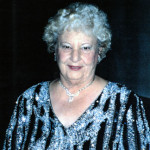 Marion "Babe" Weyant Ruth started taking flying lessons at 16 years of age. She soloed at 18 years and received a private pilots license at 19 years of age which made her the youngest licensed pilot in the United States at that time She has participated in several races and air shows and received the Joyce Hartung trophy in 1940 for the best woman pilot in the Michigan Air Tour in 1938.
She was one of five women selected as trainees to become teachers in the Link Aviation Simulator in 1942. She taught pilot trainees in the simulator from 1942- 1946. These trainees were Air Force officers and Airline pilots.
She was one of the first women pilot instructors in the United States and has attended several flight instructor seminars (1964- 1969) She has been a pilot instructor in the Lansing area since 1945, teaching student pilots in Hughes Flying Service, Hebert Aviation, Spartan Aviation, Francis Aviation, General Aviation, and Capital City Aviation. She was the chief flight instructor at Herbert Aviation, General Aviation, and Acting Chief at Francis Aviation and taught pilots for private, commercial, instructor, and instrument ratings.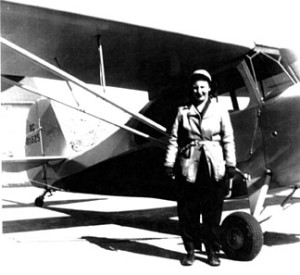 She was the first person hired to instruct in the flight simulator at Lansing Community College Aviation Department (1974) and taught here from 1974-1980. While teaching here she earned an associate degree in Aviation Flight Technology.
She flew the replica of the spirit of St. Louis with Captain Verne Jobst in 1978-1979 in Lansing. She has Flown in Alaska, Canada, and South Africa. In 1986 babe celebrated 50 years of flying and had logged over 10,000 hours in the air.
In 1987 cities of Lansing and East Lansing both paid tribute to her accomplishments A Smithsonian Institution publication, "Women in Aviation," included a photo of her with trophies she won in early competition.
She is currently creating and producing a Lansing Aviation History display that can be seen at the Capital City Terminal.
She is still an active pilot with a current medical and a flight instructor rating and has a commercial license/36752 with an instrument rating.
She is a member of the National Aircraft Owners and Pilots Association, life member of Ninety Nines (an International organization of licensed women pilots), Professional Aviation Instructors Association, National Association of Flight Instructors, American Aviation Historical Society, OX 5 Aviation Pioneers (given Pioneer Woman's Pilot Award in 1980 on the basis of national recognized reputation as a pioneer in aviation and for her personal contributions to the cause of general aviation), Zonta Club of Lansing, Silver Wings (eligible for membership 25 years from date of 1st solo,) Eastern Star and White Shrine.
Babe was inducted into the Michigan Aviation Hall of Fame in 1988. She died at the age of 86 on November 20, 2004. (1918 - 2004)