Jack Roush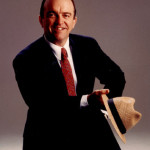 Jack Roush landed an engineering job with Ford Motor Company in 1964 after graduation from college. The job itself was unremarkable, but in 1966 he fell in with the Fastbacks, a diverse group of ten employees, who had joined forces to operate two drag cars.
Roush left Ford and joined Chrysler to gain valuable experience in engine research.
Then in 1972 Roush formed a partnership with Wayne Gapp and turned the drag racing world upside down. In 1973 their Pinto and Maverick Pro Stocks were the top of the class in NHRA. Roush dropped out of racing in 1976 to concentrate his effort on building up his business called ESC/Roush, Inc.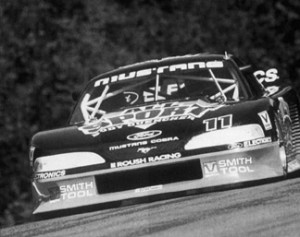 When he re-entered competition in 1981 he was far ahead of the competition as far as technology. His cars won nearly 50% of the time between 1984 until 1989 in SCCA Trans Am and IMSA GTO.
In 1987 he moved up another notch by fielding a NASCAR Winston Cup team with Mark Martin as his driver. The team finished second in points in the 1990 final standings and has numerous victories to their credit so far in one of the world's most competitive series. Martin was Jack's primary driver for numerous years until he retired.
Over the years, the Roush Fenway Racing NASCAR teams has had great success. Jack Roush's team has won two NASCAR Cup Championships (2003 Matt Kenseth & 2004 Kurt Busch), four NASCAR Nationwide Championships (2002 Greg Biffle, 2007 Carl Edwards, 2011 and 2012 Ricky Stenhouse, Jr.) and he has one NASCAR Craftsman Truck Series title (Greg Biffle in 2000).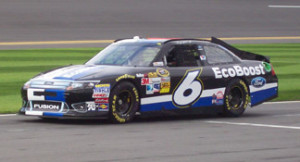 Currently Carl Edwards, Greg Biffle and Ricky Stenhouse, Jr. run the Cup cars on NASCAR's premier series, while Trevor Bayne, Ryan Reed, and Chris Buescher run the Nationwide series.
Jack's has become one of the premier car owners in NASCAR history.