Tom Maier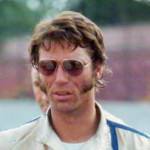 Tom started his racing career in 1966 driving for Dave Currel but it wasn't until 1970 that Toms ability as a driver made him a force to be reckoned with. Tom was driving the number 70 purple Ford Falcon that won many features at the Dixie, Tri-City and many other speedways in Michigan.
As Tom established his racing credentials throughout the nation, mainly with Ed Howe factory team, he set twenty-two track records, some still stand today. In his illustrious fourteen year career, (not continuous as he was retired for about eight years), he raced in twenty-two states, won over three hundred features, including forty-eight in one season.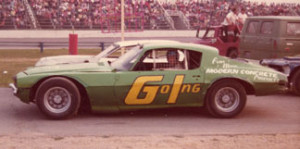 He won eight state championship races. Tom has won track championships at Tri City, Auto City, (the last at each was back to back at both tracks 1988 and 1989); He also won a title at Owosso. The championships that Tom won in the 1970's at the Dixie, Tri-City, and Owosso Speedways were special because he didn't race at every show because of his desire to race the big money shows anywhere in the nation.
Through the years Tom has driven for many car owners including, Ed Howe, Tom Hamilton (Tom was the former owner of Stock Car Products in California), Ken Panghorn, Dave Konnopic, Skip Jackson, Randy Raymond, Junior Hanley, Fred Warner, Jim Soniba, Jack Doering, Mike Morgan, and Paul Brown.
Tom has had many bad accidents that caused him to be retired a couple of times. He has broken his back, his neck, shattered his jaw, and almost lost his leg in an accident at Tri City.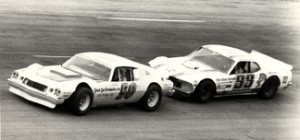 Tom Maier is probably one of the most recognized names in short track racing in Michigan, in his prime he was one of the most successful drivers (asphalt) that the state has ever produced.
Tom has retired for good, but the legacy he left in short track racing in Michigan will be remembered forever.
Tom passed away on October 3, 2022.