Jimmy Roberts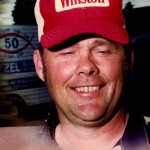 Jimmy Roberts had been involved with racing for nearly 50 years. He built his first race car in 1948 when he was 10 years old and Franny Stover went on to win the Tri-City Speedway championship in Jimmy's car in 1950.
Jimmy started his driving career in 1957 at the Tri-City track in Auburn, and since then has amassed about 500 feature wins. He has raced at nearly every track that has existed in Michigan during the 30 years that he raced, winning features at most of them.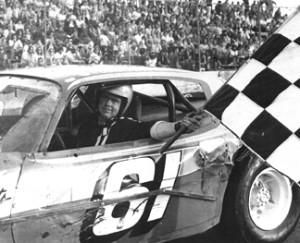 Over the years Jimmy has raced Modifieds, Sprint Cars, and Late Models in his career. He was born on February 28, 1938 and he and had five children, Stephanie, Pam, Curtis, Jean and Carmen. His wife Phyllis was a supporter of his career. Jimmy died at the age of 75 on June 25, 2013.
He had won numerous track championships. His first one came at Tri-City in 1958. He has also won track championships at Dixie Motor Speedway, Auto City Speedway, Standish Speedway, Mount Pleasant Speedway, Owosso Speedway, Cadillac Fairgrounds all in Michigan, and Oakshade Speedway in Ohio and Avilla Motor Speedway in Indiana. He finished second in points one year at Flat Rock.
Perhaps his most prestigious title was winning the MSPA Carlings title in 1975. He won 17 straight features in one stretch in 1978.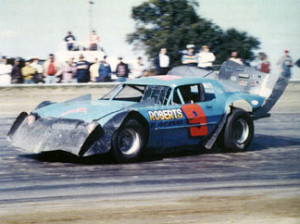 The last time Jimmy drove in a race was about 1988. He had owned and operated Roberts Auto Enterprises for a number of years. He moved to Coleman in 1970 after living in Midland for most of his life.
Jimmy helped his son Curtis with his driving career. Curtis started his driving career in 1989. (1938 - 2013)