Donnie Roberts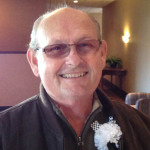 Donnie Roberts started his racing career in 1963 and is still winning races. He has won over 125 feature races. He has won at Mt. Pleasant, Dixie, Auto City, Tri-City, Berlin, Spartan, Flat Rock, Standish, Whittemore, Owosso and now on dirt at places like Merritt and Crystal. He has also raced at many big races in many different tracks like Toledo, OH; Saugus and Ascot, CA; Heidelberg, PA; and Winchester Speedway, IN.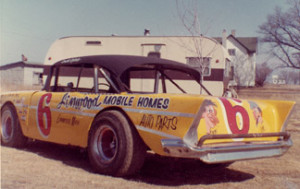 Donnie won his first race driving Ed Howe's car at the Mt Pleasant Speedway, racing then was in his blood. He has held many track championships at Auto City, Tri-City Auburn, Owosso. At Auto City he won 13 features on the way to the track championship. He also held track records at Toledo and Cayuga. He has held titles such as the MARC Times Invite and the late model Summer Shoot-out Series at Heidelberg Speedway, PA. He was a frequent front-runner in the MSPA Carlings Circuit of Champion circuit.
He has raced among the most elite racers of his time including Ed Howe, Tommy Maier, Bob, Rich, and Terry Senneker, Joy Fair, Dick Trickle, and Johnny Benson.
He comes from a racing family with his brother Jimmy, also in the Hall of Fame. His two sons Dan & Darin race an outlaw modified and Grandson Kyle winning Go-Kart races.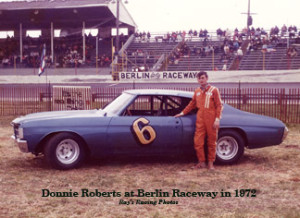 Donnie Roberts also ran in the dirt mods. When he was not racing you will find him in the garage of Homestead Motors where he is building mods. Donnie Roberts lives in the town of Gladwin, Michigan. Where he sells Masterbilt Chassis and builds modifieds and dirt late models.