Charles Rhodes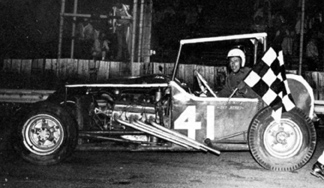 Charlie Rhodes is one of Michigan's best-known auto racing mechanics. He has been the chief mechanic for many teams since 1953 until his retirement from racing in 1983.
He started his career with Lloyd Hicks in 1953. In 1955 and 1956 Charlie owned a car driven by Al Weaver.
Charlie was with Roy Austin in 1958 when Chuck Neal won the Butler point championship.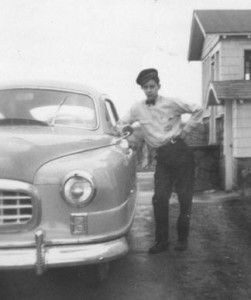 From 1961 until 1967 he campaigned with Jack Nichols winning numerous races in Michigan, Indiana, Canada, Ohio, and New York. The team finished fourth in the 1964 Oswego Classic.
From 1970 until 1976 he was the head mechanic for Marvin Carman under owners Ed Worster (1970-1972), Harry Stickney (1973) and Max Dowker (1974-1976). They won the TRI-Sac title in 1972 and 1974. Among their many wins were two USAC sprint car races at Winchester in 1975.
From 1977 until 1981 he was with the J & L Race Team that ran IMCA and USAC with Curt Kelley and Bill Tyler. His last year of wrenching was in 1982 for Harry Stickney with Tom Marks as the driver.
Charlie Rhodes died on July 26, 2010.