Benny Rapp
Benny Rapp's racing career spanned six decades, started in 1946. He progressed from the jalopies to the modifieds and then onto the sprint cars. He has since won feature events at over 70 different tracks.
Staying somewhat close to his Toledo home until the mid 1960's, Rapp then joined the IMCA circuit and finished in the top 10 in final points in 1967, 1968, 1970, and 1971.
His most memorable win in a IMCA sprint car was at the old Plant Field in Tampa.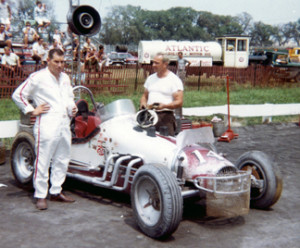 Benny moved to Temperance, Michigan and switched to the smaller midgets in 1976 and successfully campaigned them for 10 years, winning the AMRA championship in 1982.
He sold his midget in 1985 and went back to sprint cars racing running primarily with the Sprints On Dirt (SOD) organization.
Rapp, at the age of 62, showed the youngsters a thing or two as he claimed the 1990 SOD title along with two feature wins.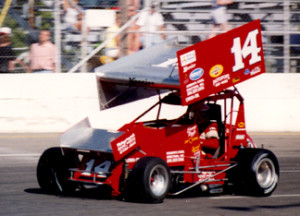 He won features in six decades, as he took two wins in South Africa in 2000. Benny retired from driving in 2002, but continued to own a sprint car that runs on the Auto Value circuit for a few more years.
Benny was born March 11, 1928, and died on June 11, 2018. (1928 - 2018)