Diane Zubek-Miller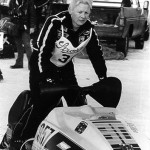 Diane Zubek-Miller of New Lothrop, MI, was born in Saginaw, MI in 1942. She has been a lifelong Michigan resident. Diane's first introduction to snowmobile racing occurred in 1967 when her father bought two snowmobiles, and Diane's interest quickly grew from there. By 1970, Diane had competed in her first races, summertime Grass Drag racing with the K&M Kart Shop team, winning over 50 trophies. 1971 found Diane involved with a new team, Sully's Chaparrals from Lansing. Also that season, she was invited to the MISA Invitational in October, winning two major class victories riding Sno-Jet sleds owned by the late, great 1988 MMSHoF inductee, Jim Adema. She finished that season with a 2nd in the Stock Class, and a 3rd in the Modified Class.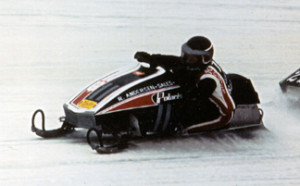 In the '71-'72 winter season, Diane qualified for the 100 Mile Powder Puff Race, held at the '72 I-500 race at the Soo. Despite mechanical troubles, she finished a strong seventh in that event. The general lack of female entries compelled Diane in 1972 to begin competing with the men on the winter sprint and enduro racing circuits. That year, she garnered a first at the Whiskey Creek Enduro, a second at the Traverse City Mini-Enduro, and won the pole at the Clare Enduro, which was unfortunately cancelled due to severe weather. In 1973, Diane became an elected board member of the MISA.
In 1974, Diane became the first woman to race in the Sno Pro at Milwaukee, WI. She led the 440 race event in the early stages.
1975 was a stellar season for Diane. She won three different MISA Class State Championships, was the MISA Overall High Point Snowmobile Champion(both Men and Women combined), and was awarded the prestigious MISA Driver of the Year. She was awarded the massive High Point trophy at the banquet by respected MISA legend, Dude Rice.
In 1977, Diane made international history by becoming the first woman to race in the prestigious Soo I-500. She qualified 30th in the 50-sled field, riding a Ski-Doo Blizzard. Unfortunately, mechanical failures in the sled caused and early exit at 48 laps.
In other highlights between 1978 and 1981, Diane qualified 23rd at the '78 Traverse City 250 Enduro, and finished a respectable 20th in the 1981 Soo I-500.
By 1983, Diane retired from active competition to care for her father, who at the time, was battling cancer.
Since that time, Diane and her husband remain involved in the vintage snowmobile movement, traveling the Great Lakes region to share the sports history with younger enthusiasts. They also organize a large, annual vintage event near their New Lothrop, MI home. Diane was chosen as one of only two Americans that was interviewed for the Canadian documentary, "Classic Sleds".