Dave Mulder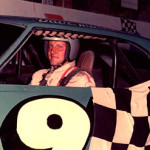 Dave Mulder, from Ovid, is one of Michigan's most active drivers during a career that started in 1966. He has managed to win seven track championships along with over 100 feature wins. He has ran at 14 Michigan tracks throughout his career. In 1970 and 1971, Dave was nearly unbeatable at Galesburg Speedway and earned the title of, "the Flyin' Farmer", and the recognition of his talents from neighboring tracks such as Midvale Speedway in Ohio, as he received invites to compete in numerous Late Model Invitationals.
On July 4, 1973 at Berlin Raceway, Dave was involved in a serious accident not only bringing his season to an end, but also bringing his streak of 4 consecutive feature wins to a stop.
Dave has won track titles at Galesburg Speedway in 1970, 1971 and 1972. He was the Jackson Motor Speedway track champion in 1970 and 1971, and he was the final point champion at Spartan Speedway in 1970 and 1971.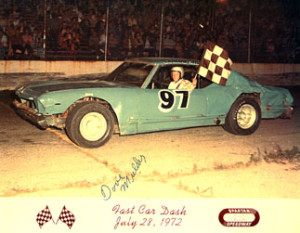 Some of his career highlights include the 1967 Rookie of the Year and winning the Michigan State Invitationals at Galesburg in both 1971 and 1972.
He competed for 20 years in the Late Model division where he physically and financially maintained his own race team. Due to Dave's work on the family farm and other commitments he has had to limit his racing to the I.M.C.A. Modified class, where he has consistently finished in the top 10 in final points for the past seven years at Owosso Speedway.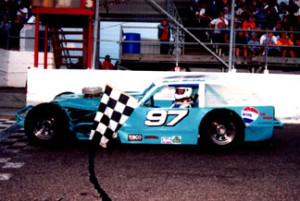 Over the years he has raced at the following Michigan tracks; Auto City; Berlin; Clarke's; Crystal; Dixie; Flat Rock; Galesburg; Ionia Fairgrounds; Jackson; Kalamazoo; Owosso; Spartan and Tri-City. He also has ran at Midvale Speedway in Ohio.
In 1988 Dave and his wife Kris lost all of their possessions in a home fire, including all documented racing career achievements.
Dave, born on November 8, 1947 has two daughters.