Jim Murphy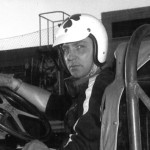 Jim Murphy's racing whose career spanned four decades. From the late forties when he towed his stock car to Florida to compete at the winter series around Tampa, Jim developed a wanderlust that marked much of his career.
By 1952 Jim had bought a midget and in 1953, in partnership with Bob Qxley, he got his first sprint car a Wayne Chevy. The sprint division proved to be Jim's calling and after racing the Wayne Chevy for two years with CSRA, IMCA, and independent promoters, Jim bought a better car and began running the Mississippi Valley Circuit and the Tom Cherry AARC circuit along with IMCA.
In 1958 Jim won the Mississippi Valley championship, winning nine races for the season.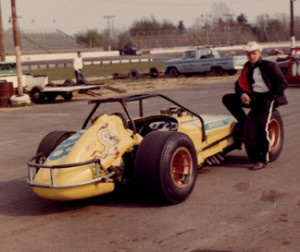 The greatest portion of Jim's racing was done on dirt but he got around real well on pavement, too. In 1966 he won thirteen races and the track championship at Plymouth, Indiana, driving George Pentecost's roadster. Jim had also run in the Little 500's at Anderson, Indiana, and ran the Indiana, Ohio high banks on a regular basis with AARC, IMCA and USAC.
Jim was a hard, clean racer who was always quick to help others. In fact, many racers would spend the night at Jim's home on a regular basis while traveling to and from races.
Jim usually owned his own car but spent a lot of time driving for other car owners, including Art Peacock, Art Braithwaite, George Pentecost, and Hank Hanestead.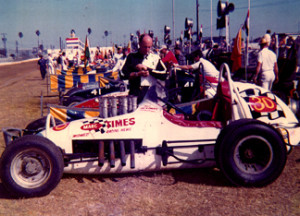 Jim raced from Canada to Florida, and from New York to Arizona and in most states in between.
He was a clean, tough racer who raced for the love of the sport. He won many races and during two different seasons won thirteen features each year. Jim raced with the big name superstars and the local track competitors and earned respect and friendship throughout.
Jim had a thirty-year career, and the class with which he represented Michigan in the far reaches of open wheel racing, gave him the edge to be inducted into the Hall of Fame. (1931 - 1999)