John Naida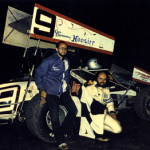 John Naida had been a top competitor in Sprint Cars for over 25 years. He has designed, built and owned his own Sprint Cars.
John started his career in 1968 at a midget race at the Hart Fairgrounds. He moved into sprint cars in 1970 and was voted the "Rookie of the Year" at Fremont Speedway in Ohio. The next year he received the most improved award. He went on to drive a sprint car he built, to the track championship at Fremont in 1978.
He saw the need for a sanction for Sprint Cars in Michigan and started the Sprints on Dirt organization in 1980. Not only did he oversee the organization, but he also raced with the organization and was the SOD champion in its inaugural season. He repeated as SOD champion in 1981. The SOD circuit became very popular under John's direction. His main concern was what was best for the drivers.
John, son of Hall of Famer "Wild Bill" Naida, fell in love with racing when he was two or three years old. He worked for Ford Motor Company for several years before starting his own business called N.R.O. - The Naida Racing Organization. N.R.O. sells the racing water pumps and power steering units which John designed and used in many race cars.
John's wife Kathy has played an important part in John's career as co-owner of N.R.O., a SOD official, and as an assistant mechanic on John's Sprint Car team. They have two children, Adrianna and Dain.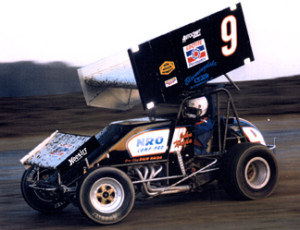 The Naida's sold Sprints On Dirt to Keith and Betty McCall in 1987 and John concentrated more on racing and building Sprint Car parts. After retiring from running SOD full time, he captured the 1991 Butler Motor Speedway championship. He is still a frequent competitor in SOD as well as at Butler Speedway in Quincy, Michigan, and Millstream Motor Speedway and Limaland Speedway, both in Ohio.
For a few years, John was also been racing in the Georgia-based circuit of the American Winged OutLaws. He is at home on the dirt tracks and finished 12th in the 1994 AWOL Dirt Series final points and moved up to 8th in 1995. John has raced at tracks in Michigan, Ohio, Indiana, Georgia, Kentucky, Tennessee, Iowa and also in Canada.
John has won too many feature events to remember exactly how many there were, and he has won major events at both Fremont and Butler.
His son Dain carries on the family tradition running sprint cars.