Harry Obie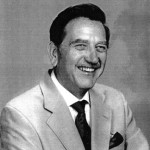 Harry Obie, born Jerome Obiedzinski, started his racing career in 1952 at the Grand Rapids Speedrome and Berlin Raceway. Harry and his partner, Ted Otten, won numerous features and honors and they finished first and second in the 1955 points at the Speedrome.
In 1956, Harry sustained a compound hip fracture when he was hit by another competitor as he was rushing to aid Jack Lindhout out of a crashed car at the Speedrome. The accident ended his driving career, but not his racing, as he launched a successful career as a car owner. In 1957, while still on crutches, Harry returned to racing as the car owner of the car known as "The Bull," with Ted Otten as the driver. In 1960, Harry switched to Supermodifieds and joined with Ed Otten with driver Don Clawson, they set a new record for the ten-mile feature at Berlin in 1961.
Eddie VanderLaan became Harry's driver in 1962. They raced the Supermodified at numerous tracks across the nation. Highlights of their successful twelve-year association include a fifth place showing at the prestigious "Knoxville Nationals" in 1964; the 1972 Hartford Late Model track championship; and a 1972 world qualifying record at Winchester.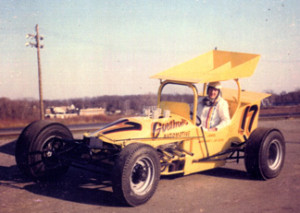 In 1974, with Harry's son Vic, Randy Sweet became their new driver. Through the 1975 and 1976 seasons, the hand-built "Polish pink" number 17 Camaros from Harry's shops won over 50% of the races they entered, including 34 of 62 starts in 1975 alone. The team made successful trips into Wisconsin and Ohio, winning the "Ohio State 500", a four-track point series event in 1976. Over the next six years, the team competed full-time on the ASA circuit, winning nine poles, setting several records and winning four races. Other highlights included the point title at Berlin, and second in points at the "World Series" at New Smyrna, Florida.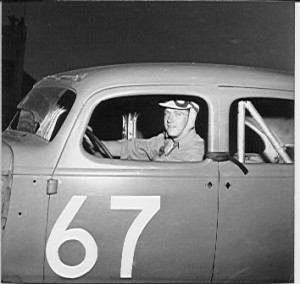 It seems Harry Obie could not leave racing completely, as he and son Vic weld and fabricate chassis components for Sweet Manufacturing. The man everyone knows as "OBIE" is a true Hall of Famer. Harry Died at the age of 65 on October 30, 1996. (1931 - 1996)